IDP Lottery 2023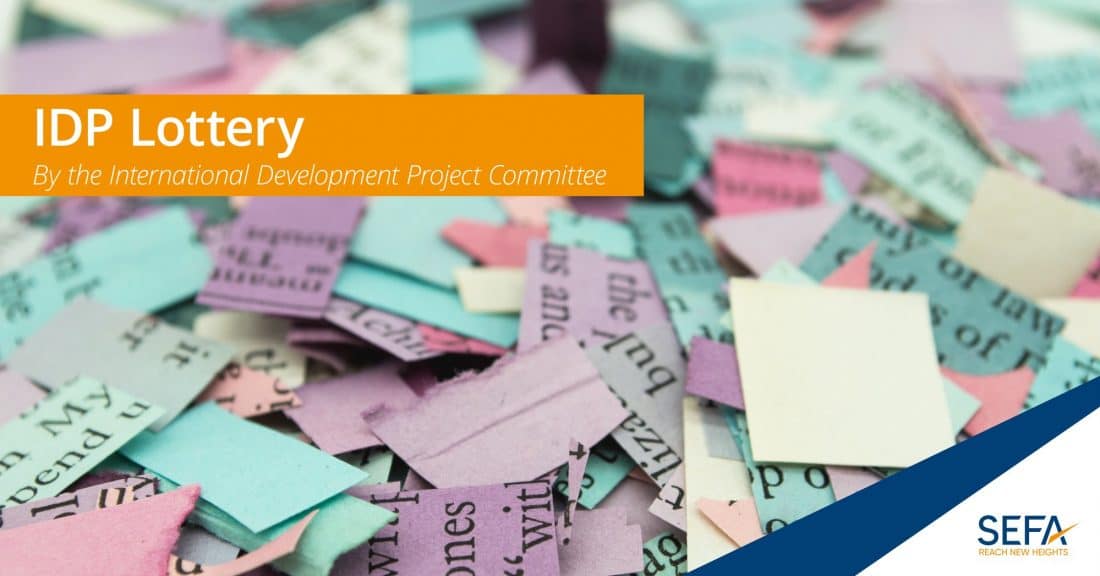 Let's be honest, we all love raffles. The satisfaction of buying your ticket, the rush of adrenaline when the number is drawn and, of course, the exhilaration of winning your dream prize! Don't worry, we see that glimmer that just sparked in your eye, and so…
The International Development Project committee proudly presents to you: the sixth edition of the IDP Lottery!
After countless tiresome and sleepless nights, we have managed to curate an exquisite collection of prizes worth more than €3800! Will you take on virtual enemies with your friends at Lightning VR? Or perhaps you would prefer a relaxing evening with a new book from Athenaeum Boekhandel. If you're more the artsy type, you might be excited to hear that the prizes include tickets from no less than 6 museums (and an alpaca experience, of course)! And if self-improvement is your thing, you might have a chance to win our biggest prize this year: a whole workshop on the Art of Failure from the School of Life. Come help us raise money for research on financial access in Ecuador!
So, what's in the pot?
A bike from ASVA
2 x 2 tickets to the Nemo Studio
2 x 2 tickets to Moco Museum
3 Gift Boxes from Brouwerij 't IJ
2 tickets to the alpaca experience at Alpacahoeve Klinkenberg
An artwork set from Pansy
5 x 2 tickets to the Rembrandthuis
2 x 2 tickets to Depot Boijmans Van Beuningen, the first publicly accessible art depot in the world
A digital summary for all 3 years of the Business Administration Bachelor from LastMinuteStudy
2 tickets to the Anne Frank Huis
2 giftcards worth €25 each at Athenaeum Boekhandel
2 tickets to any Boom Chicago show in June
2 weekend tickets to Guilty Pleasure Festival
5 tickets to the Van Gogh Museum
10 x €15 vouchers for Wagamama
1 free city tour from Secret City Trails (more than 50 locations, 11 tours only in Amsterdam)
And our biggest prize: 5 x 3 tickets to the School of Life workshop on the Art of Failure*
Raffle ticket sale on location and online:
1 ticket for €3,-
2 tickets for €5,-
5 tickets €12,-
20 tickets €40,-
All these prizes are waiting for you, so come on and buy your tickets now while they're still hot! The proceeds will go towards helping us conduct research on access to microfinance in Northern Ecuador in collaboration with our partner NGO, Fundacion Coagro. The organization has done some incredible work assisting indigenous communities to reach their economic potential by providing them with commercial, technical and financial opportunities, so make sure to check them out!!! Thank you for your support in helping us collaborate with them and see you at the draw event!
*The date of the workshop should be decided in agreement with the winners. There will be only one workshop in which all winners will participate together, as per the recommendation of the School of Life.