IDP Lottery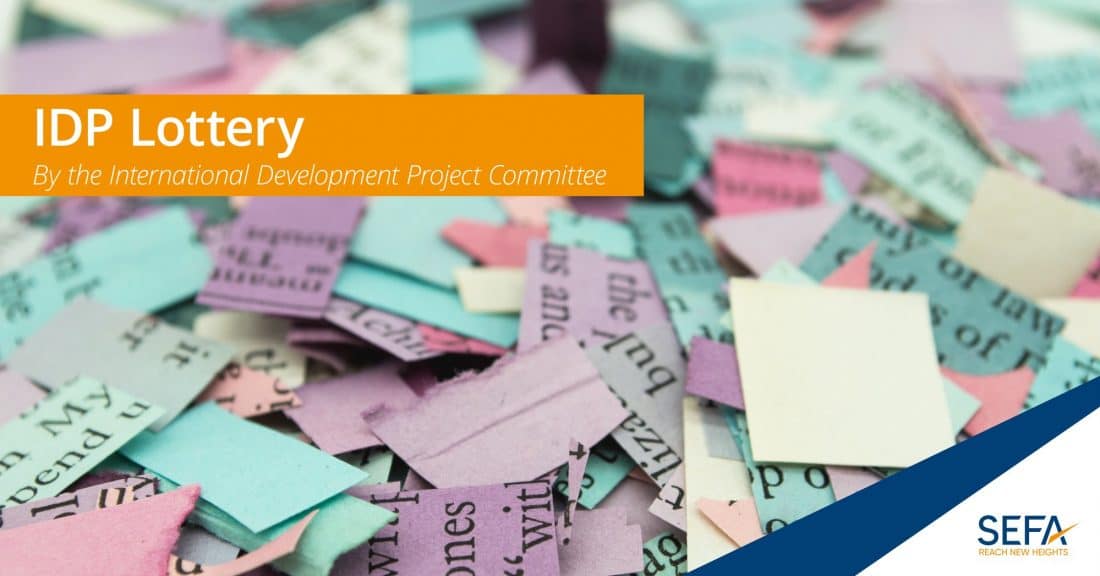 It's not easy being a student. Procrastinating by browsing memes when you should be studying, spending all of your money within the first three days of receiving Stufi, and reusing your underwear after forgetting to do the wash (again)… We get it. Your struggle is real. But could it be that you just need a special something to get you out of your rut, to bring that sparkle back to your eyes?
The International Development Project committee proudly presents to you: the fifth edition of the IDP Lottery!
After countless tiresome and sleepless nights, we have managed to curate an exquisite collection of prizes – perhaps a Silent Disco with your friends? Maybe grooving at Puur Hollands Outdoor, chilling on boat rides, or finding your true love for Yoga? Whatever your heart desires, we (probably) have it wrapped up and waiting for you. On June 14th, we will host the drawing ceremony, a spectacle of such grandeur and glamour that will put Nick Jonas and Priyanka Chopra's wedding to shame.
What can you win?
A bike from the Gemeente Amsterdam
A 3h rental of a Mokum boat
A rental of a Silent Disco Set
A 3-course dinner at IJ-Kantine
A 50€ voucher at TipsToys
A Bols Cocktail workshop for 4 ppl
6 x 10 Paintball entries at Fundustry
5 x PLTS Reformer Pilates introduction class
5 x 2 Svaha Yoga classes
4 tickets to Moko Museum
4 tickets to Nemo Museum
2 tickets to WONDR experience
2 tickets to Puur Hollands Outdoor (incl. Wolter Kroeg & Django Wagner)
2 Laser games at Silverstone Bowling
2 x 25€ vouchers for the American Book Center
1 ticket to Eye Museum
West Papuan Art Pieces
Raffle ticket sale on location:
1 ticket for €3,-
2 tickets for €5,-
5 tickets €10,-
Don't miss out on this amazing opportunity to help the IDP committee to empower communities and farmers in West Papua to develop sustainable fruit forests, whilst being able to enjoy the coolest prizes in return! Take a chance on not buying that extra beer your belly clearly doesn't need, and head over to your IDP friends ASAP to buy your tickets – and for a tip, we'll advise you on the best numbers to buy 😉
May the lots be with you.
Lots of love,
The International Development Project 2022 Committee