ISC Red Light District Tour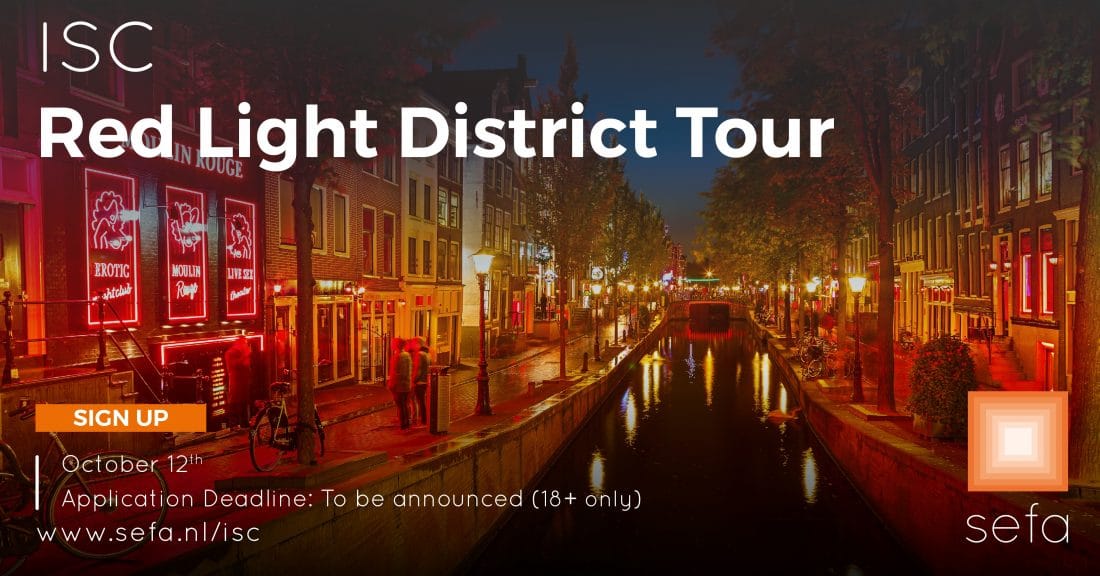 On the 12th of October the International Student Committee organises the first cultural activity of the year! A tour will be given through the most famous neighbourhood of Amsterdam: the Red Light District. After getting to know the historical secret areas and the back alleys of De Wallen, we will end the night with a beer for the ones who attended the tour. The tour is free* and there are limited spots available so save yourself a spot by signing-up as soon as possible. Hope to see you on the 12th!
Click on attending at the Facebook event
NOTE:
The event is available for 18+ only
Limited spots available, full=full.
A waiting list will be used when the maximum amount is reached, we will inform you about this after the sign-up.
If you do not manage to get a spot for the tour you are still very welcome to join us for drinks afterwards!
*A cancellation fee of €5,00 will be charged when you cancel later than 24 hours in advance of the event.