Lustrum: Alumni Dinner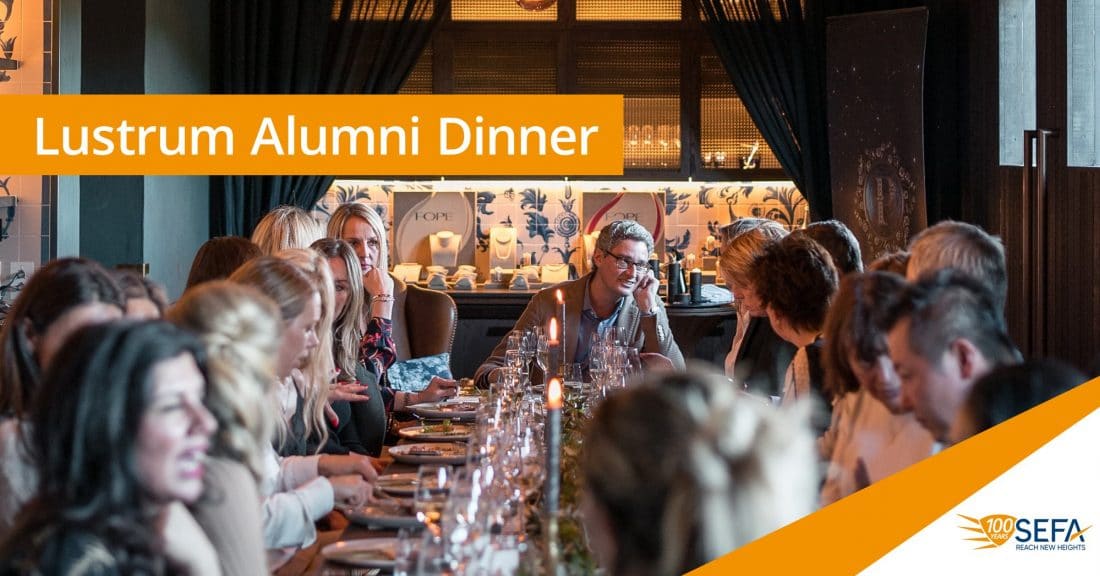 Alumni are part of our Royal family and we'd cordially like to invite our Alumni for our Lustrum Alumni Dinner.
We cannot celebrate this special year of Sefa without including you. This special dinner will be the perfect opportunity to catch up with your alumni friends and reminisce about your wild years at Sefa.
With Sefa turning 100 years, we want to bring various generations of members together to raise a glass on everything the association has achieved over the past decades. You don't want to miss this!
Date: May 7th, 2022
Location: Pulitzer Hotel
Price: €30,29
Offer: A Royal 3-course menu including some drinks
Who: Alumni only
There are only a limited number of tickets available for this special occasion so make sure you invite your Sefa friends and grab your tickets as soon as possible! It's at the moment not possible to buy more than 1 ticket on a single order, however, multiple orders can be made by 1 person (with a maximum of 7!).
To have the full Lustrum experience, make sure to join our other parties too: