Lustrum: Trade in Crisis with Robert Koopman (Chief Economist, WTO)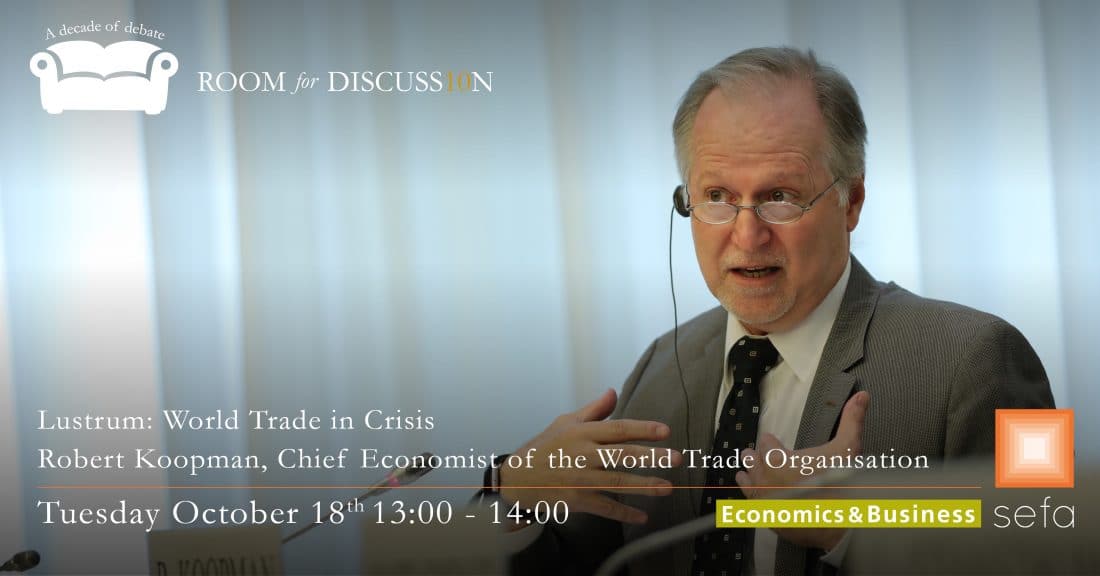 Our third lustrum session will be an interview with the Chief Economist and Director of Economic Research and Statistics Division of the World Trade Organization, Robert B. Koopman. We will discuss the unfolding challenges to the World Trade Organization and the ongoing trade wars.
Come to the Room for Discussion stage to join the interview!