Lustrum: Royals on the water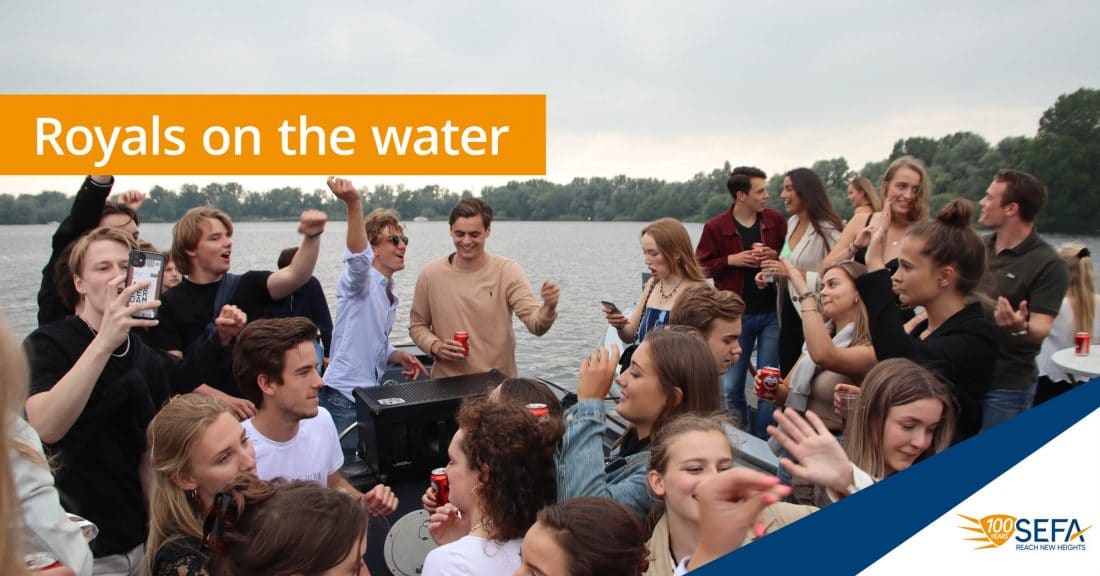 Who's down for a boat ride with unlimited drinks for 5 hours? Us! On this boat party we're celebrating our Dutch Royals specifically, Kingsday 2.0 Lustrum Edition. Dress in orange, because our House of Oranges has to be honoured. Channel your Prins Pils and go all Malle Maxima with us. Now that Amalia is 18, she's ready to go all out as well and drinking for two, which means you've got to be drinking for three in order to keep up with our royals.
This boat ride will sail through the IJ river, and with a bitterbal in one hand and a beer in the other there is nothing that can stop you. Join us and get your tickets now. As we say in Dutch: Helemaal naar de klote!
Ticket: €15.29, or Passe Partout
To have the full Lustrum experience, make sure to join our other parties too: