March Monthly Drink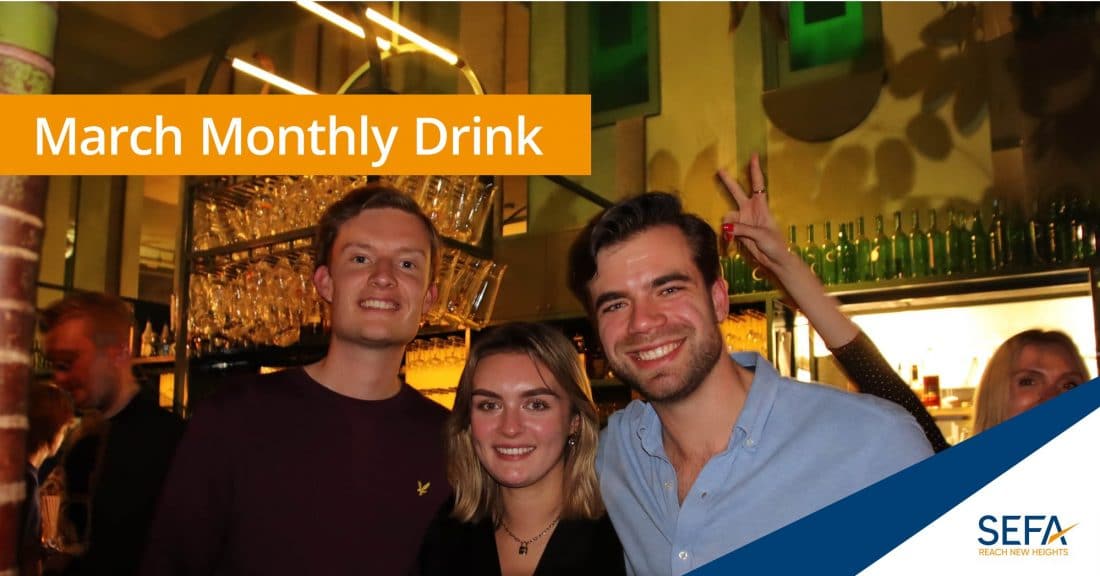 The next monthly drink is approaching already! On Friday the 4th of March we will host our second drink at the Café Czaar.
The event will start at 8 pm and we will be serving beers and softs until the budget is gone. So make sure to be there in the beginning already otherwise you might go home thirsty
. Again, there is a limited amount of people allowed at the venue, so you will have to secure a free ticket for the event.
Since the event is after the midterms, we hope that you'll bring a lot of good vibes and energy.
Until then, we'll see you there and we cannot wait to partyyy!
Your Socials Committee