MCC Amsterdam Light Festival Boat Tour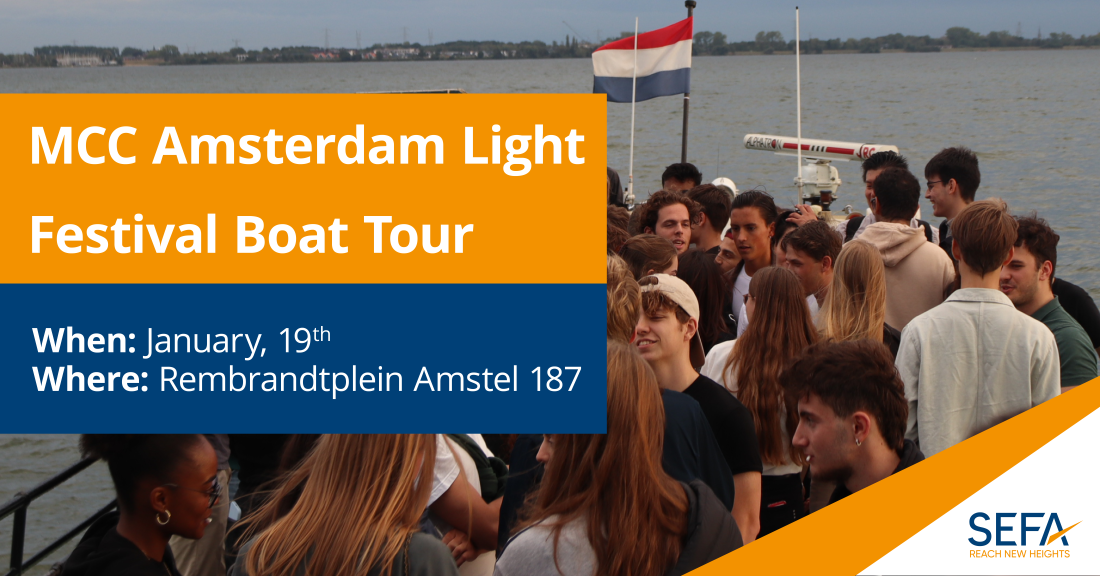 It's time for a Master Career Club Boat Tour!
This time we invite you to a canal cruise through the canals of Amsterdam, where you can enjoy the beautiful light sculptures of the Amsterdam Light Festival. Participants will enjoy free drinks on the boat.
The boat will leave on the 19th of January at 18:30 from Rembrandtplein (Amstel 187). So make sure to get your ticket and have an amazing night.
PS. Afterward, we head to the Master's Monthly Drink at Kopstootbar. (https://sefa.nl/product/events/mcc-monthly-drinks/)
It's a fantastic chance to network with other driven Master students and learn more about our forthcoming career events.