MCC Consultancy Day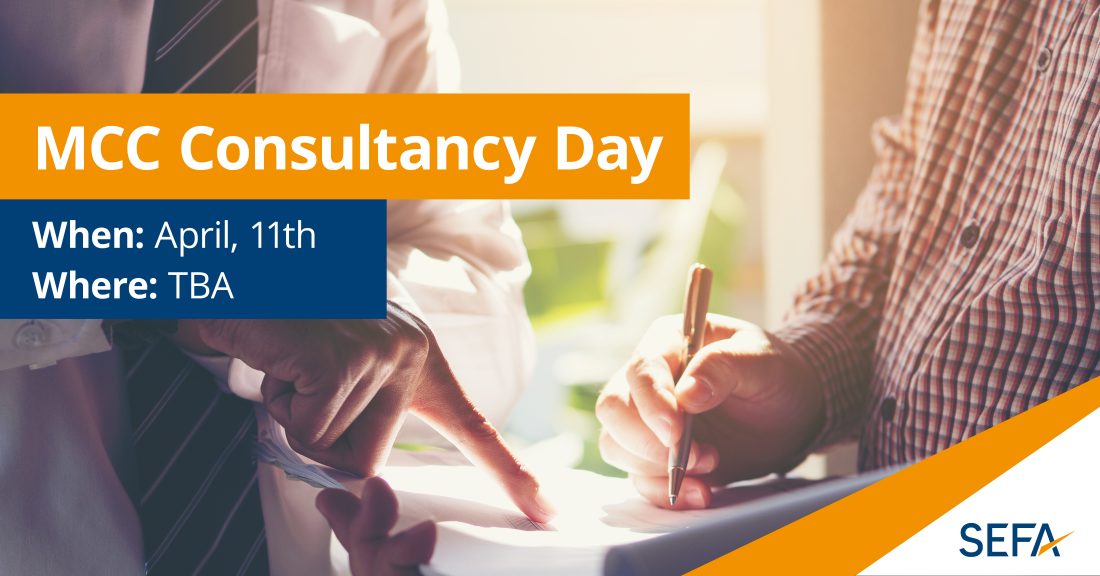 ❗

Note: you can sign up for any amount of events
The Master Career Club of Sefa is excited to announce The Consultancy Day
This day will provide a once-in-a-lifetime opportunity for you (pre-)Master's students of the Faculty of Economics and Business of UvA to network with some of the most known and valued consultancy companies.
Consultancy covers a range of business functions including operations, strategy, management, IT, finance, marketing, HR, and supply chain management across a wide range of industries. Consultants provide guidance and proficiency to organizations seeking to enhance their business performance.
Our goal is to build a bridge between soon-graduating students and their potential future employers in a professional but easy environment. Thus, we have organized a one-day event that integrates both formal and informal sessions, presenting ample chances for you to network. Moreover, you have a unique opportunity to get a sneak peek into the lives and careers of consultants, the fascinating projects they are working on, the processes behind them, and the clients they are working with.
Boer & Croon
Boer&Croon is a top consultancy firm based in Amsterdam, founded by two former McKinsey&Company employees. The firm offers a range of services, including strategy consulting, M&A advisory, restructuring, and interim management and works with clients across a variety of industries. They have a reputation for attracting and retaining top talent, providing a supportive and collaborative work environment, and investing heavily in the professional development of their employees. Boer&Croon is also committed to making a positive impact on society, with a foundation that supports social initiatives and pro-bono consulting services for non-profit organizations. With their impressive track record and commitment to excellence, Boer&Croon is an attractive destination for top talent in the consulting industry.
The activity:
Are you ready to embark on a networking adventure with a top-notch Amsterdam-based consultancy company? Join us for an unforgettable evening aboard our Networking Cruise event, where you'll have the opportunity to connect with industry peers, gain valuable insights from Boer&Croon's experts, and learn about the latest trends and strategies in the world of consulting.
As a participant, you can expect to:
Meet and network with Boer&Croon consultants and representatives in a relaxed and informal setting.
Learn about the exciting projects and clients Boer&Croon works with, and get a glimpse into their consulting methodology.
Hear from current Boer&Croon employees and their experiences, and gain insights into what it takes to succeed in this industry.
Receive valuable career advice and guidance from professionals in the field.
Enjoy complimentary drinks and snacks while cruising through the stunning views that the Amsterdam canals offer.
Join Boer & Croon in their informal networking activity down below!
The schedule for the day is:
You can choose in the form below which events you would like to attend during the MCC Career Days.
Ps. All master's students from the UvA Economics and Business faculty are welcome.
We are beyond excited to see you there!
❗

Note: you can sign up for any amount of events

❗
Sorry. This form is no longer available.