MCC Consultancy Day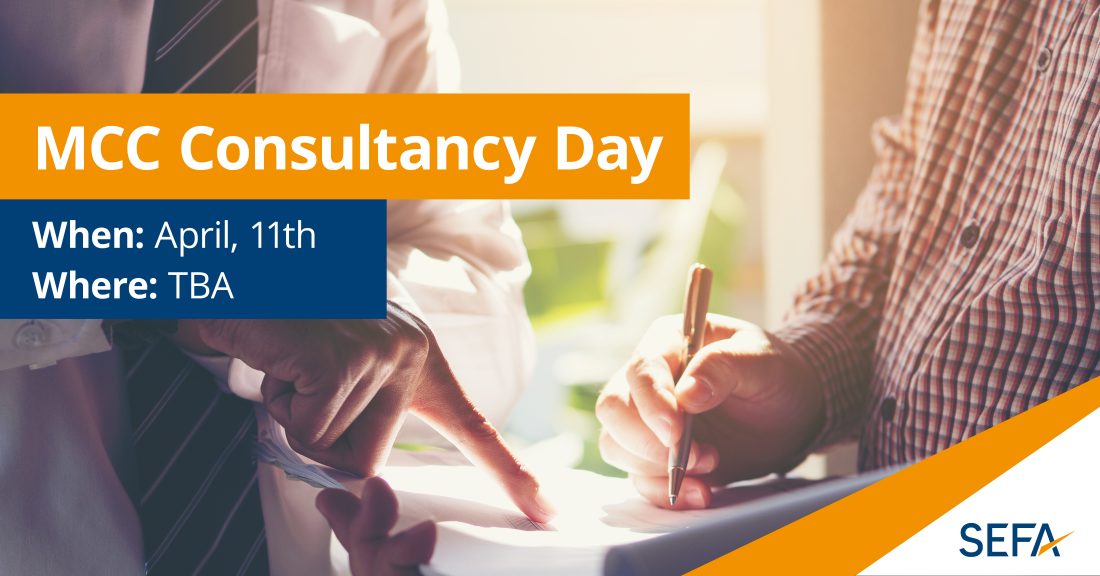 The Master Career Club of Sefa is excited to announce The Consultancy Day providing a once-in-a-lifetime opportunity for you (pre-)Master's students of the Faculty of Economics and Business of UvA to network with some of the most known and valued consultancy companies.
Consultancy covers a range of business functions including operations, strategy, management, IT, finance, marketing, HR, and supply chain management across a wide range of industries. Consultants provide guidance and proficiency to organizations seeking to enhance their business performance.
Our goal is to build a bridge between soon-graduating students and their potential future employers in a professional but easy environment. Thus, we have organized a one-day event that integrates both formal and informal sessions, presenting ample chances for you to network. Moreover, you have a unique opportunity to get a sneak peek into the lives and careers of consultants, the fascinating projects they are working on, the processes behind them, and the clients they are working with.
Join Boer & Croon in their informal networking activity down below!
MCC Career Days Registration
You can register here for free to join the MCC Career Days.