MCC FMCG/Retail Day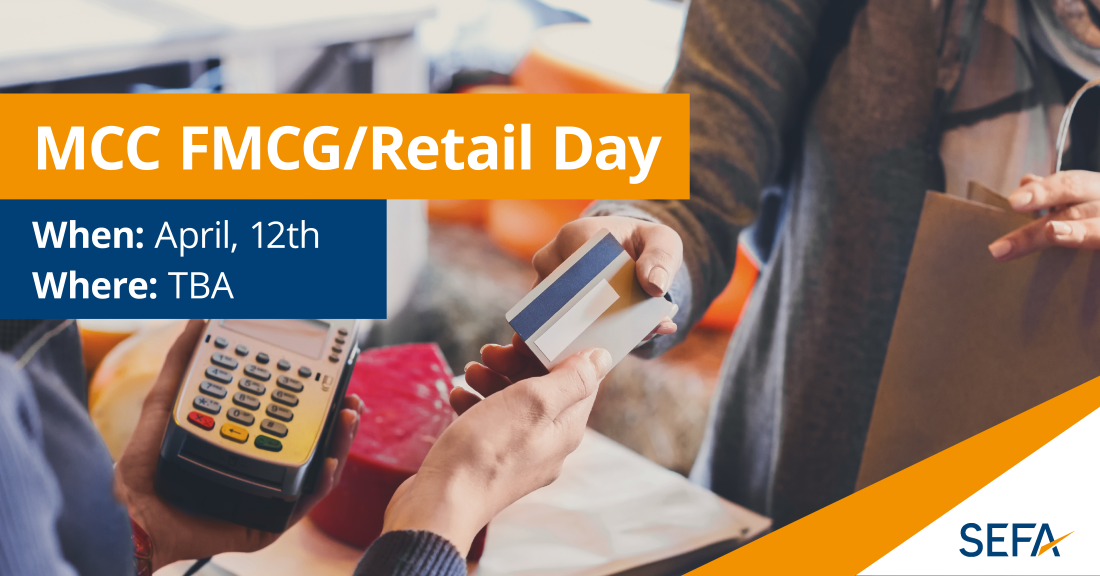 ❗

Note: you can sign up for any amount of events
Master Career Club of SEFA is thrilled to introduce the FMCG/Retail Day
This event offers an opportunity for you BA/BE (pre-)Master's students to connect with companies behind fast-moving consumer goods frequently used in the everyday life.
The FMCG and Retail Day offers you an in-depth glance into a career in the FMCG and Retail sector, providing a unique opportunity to network with your potential future employer. Through a combination of formal and informal sessions, you get a chance to meet retail professionals and learn from their experiences in this rapidly expanding field that offers a broad spectrum of career paths.
Danone
Do the brand names Activia, Actimel, Evian, or Alpro sound familiar to you? They are all brands under the Danone umbrella, which is a multinational food and beverage company that produces dairy products, plant-based alternatives, water, and baby nutrition. In the Netherlands, Danone is known for its yogurts and milk under the brand names "Danone" and "Actimel". The company also has a strong presence in the Dutch market with its plant-based dairy alternatives under the brand name "Alpro".
The activity:
Join our event on the 12th of April at the beautiful rooftop of Blue Amsterdam and get to know Danone better. The event will kick off with a short presentation from Danone's FMCG lead. Afterward, you get to participate in an interactive activity, which will be followed by informal networking with a group of company representatives including recruiters from Danone. Drinks and snacks will be served during the event, along with some desserts from Danone.
If you are…
interested in working at a multinational company operating in FMCG
interested in internships (e.g. Brand Management, Shopper Marketing, Category Management, etc.)
or interested in Junior positions starting this summer or September
… then apply now!
Please note that Danone is especially looking for Dutch-speaking students. However, internationals (non-Dutch speaking students) are also encouraged to join the event, as Danone also offers many possibilities for them.
The schedule for the day is:
You can choose in the form below which events you would like to attend during the MCC Career Days.
Ps. All master's students from the UvA Economics and Business faculty are welcome.
We are beyond excited to see you there!
❗

Note: you can sign up for any amount of events

❗
Sorry. This form is no longer available.