National Consultancy Competition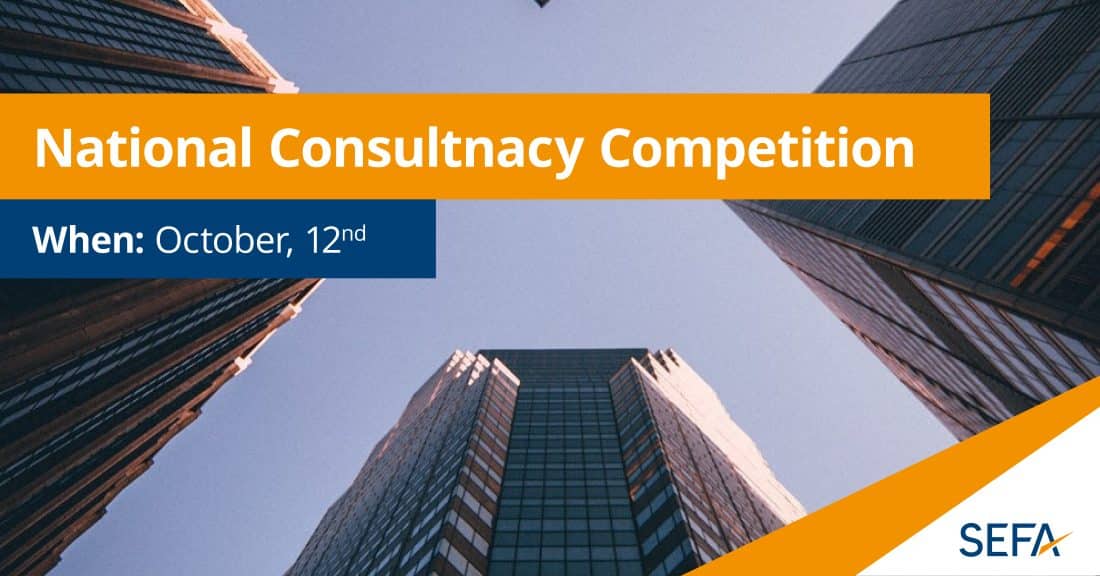 Welcome to the National Consultancy Competition (NCC)!
The National Consultancy Competition is a premier event that brings together the best minds in the Netherlands in the fields of Economics and Business. It is organized by Aureus, EFR, STAR, EBF, and SEFA. In the vibrant setting of Amsterdam, it is an excellent opportunity for outstanding students to interact with top companies through this competition.
Lunch and drinks will be served throughout the day, and the opportunity to meet fellow students and other study associations will also be provided. A case study winner will be announced at the end of the event.
Details:
● Participant Categories: 3rd year Bachelor and Master students.
● Limited Participation: To ensure an intimate and impactful experience, the event will be limited to 75 participants.
● Date: October 12th, 2023
● Time: 9:30 – 18.00
● Location: The Social Hub City Amsterdam
Apply now: https://forms.gle/8X5c1oFTQc4cWSiB8
Join us for a day of learning, collaboration, and growth at the National Consultancy Competition Event in Amsterdam. Don't miss your chance to be a part of this exciting and enriching experience.
We look forward to welcoming you to an exceptional day of insights and opportunities!