Paul Polman: Former CEO of Unilever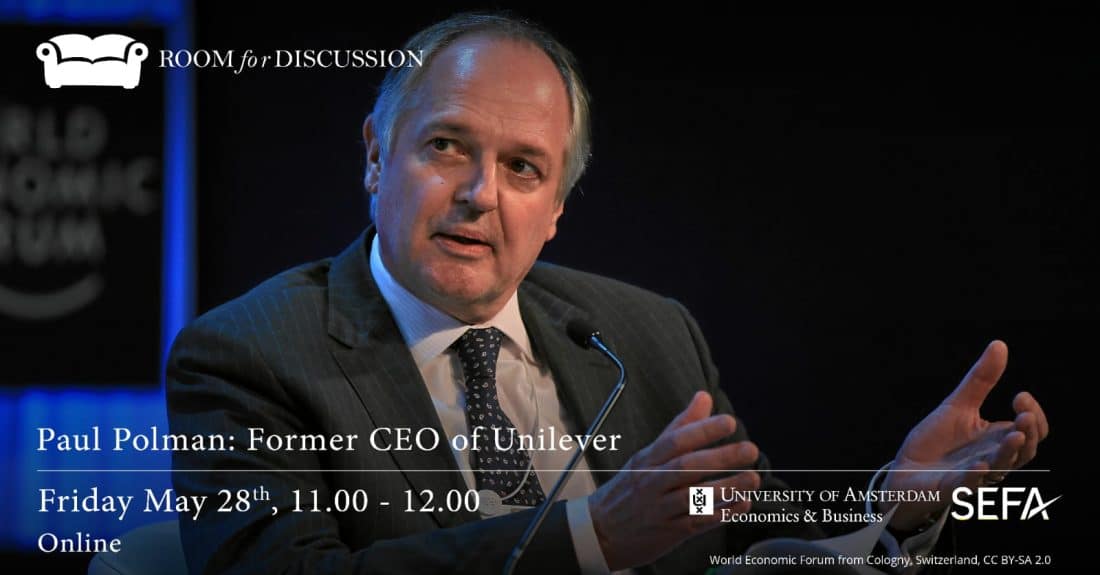 How can we incentivize businesses to act sustainably? Are multinationals the problem or solution to climate change? What are the social responsibilities of large corporations?
Paul Polman, former CEO of consumer goods multinational Unilever, is a leading figure in the corporate sustainability movement. Since his departure from Unilever, he has founded the IMAGINE organization to eradicate poverty, lessen inequality and help companies to become more sustainable.
Room for Discussion has invited Polman to talk about his efforts to transform Unilever, the social responsibilities of corporations and the future of capitalism.
Who? Paul Polman
When? 28th of May 2021, 11.00-12.00
Interviewers: Max Boogaard and Sarah Bronkhorst