Room for Discussion: Dick Boer – President and CEO Ahold Delhaize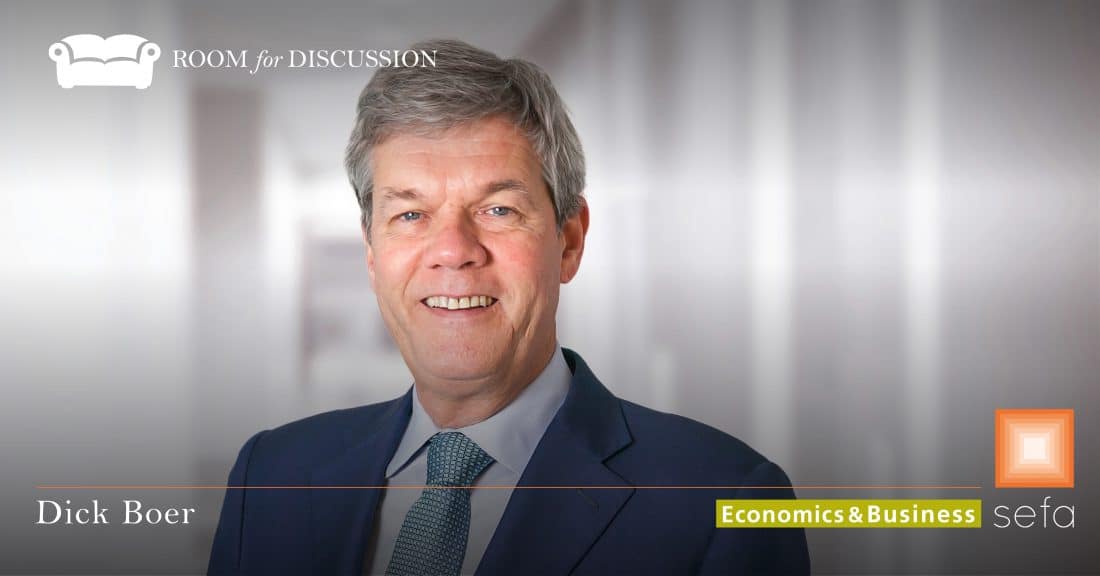 The retail sector has been changing a lot over the past few years. With innovations such as online shopping and delivery becoming more and more popular, retailers are facing challenges on a daily basis. Solutions are for example the self-scanners at the Albert Heijn, or the service points of Bol.com: all to save you time and make shopping a more time-efficient activity.
Albert Heijn, Bol.com, Etos and Gall & Gall are the local companies of Ahold Delhaize in the Netherlands, but Ahold Delhaize is one of the largest retail groups worldwide. With local companies in Europe, the United States and Indonesia, Ahold Delhaize is serving more than 50 million shoppers a week. Supermarkets and e-commerce are the main focuses of the company that was founded after the merger of Ahold and Delhaize Group in July 2016.
Dick Boer became the President and CEO of Ahold in March 2011, and remained in this position after the merger. Boer has been praised for his knowledge of retail, but also for his involvement with both the customers and his employees. Last month, it was announced that Dick Boer will end his term as President and CEO of the multinational in July, to be followed up by Frans Muller, current Deputy CEO and former President and CEO of Delhaize Group.
On the 7th of June, we are happy to host an interview on this changing retail sector with Dick Boer.