Room for Discussion: Luis de Guindos (Vice President European Central Bank)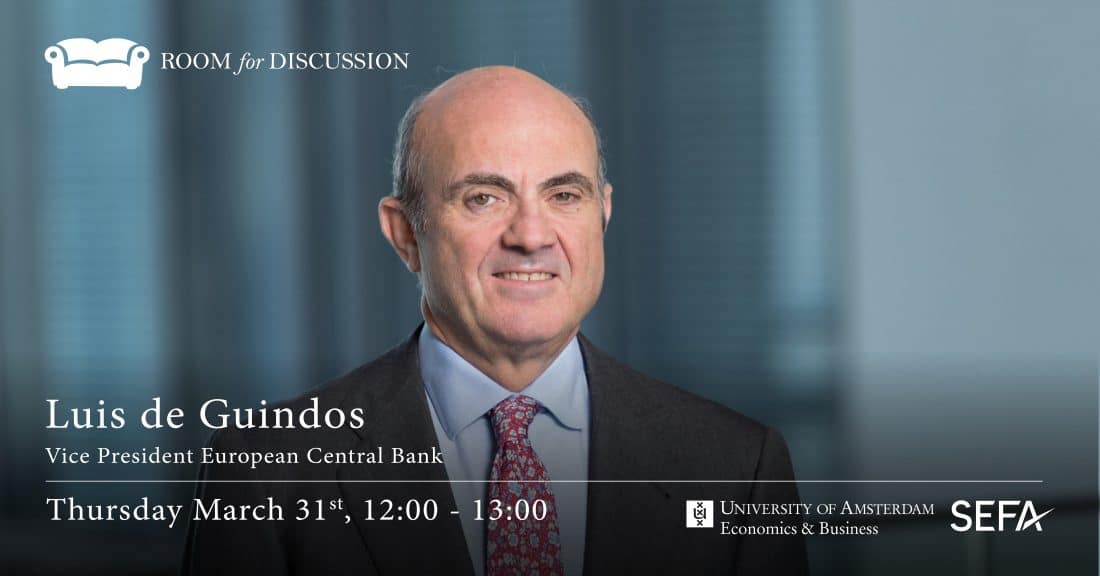 We are truly excited to welcome Luis de Guindos, vice-president of the European Central Bank (ECB) to our stage. This seasoned economist has had an impressive career. De Guindos took office as head of the Spanish and Portuguese department of Lehman Brothers before the fall. He served as Spanish Minister of Economy and Competitiveness, where he became credited with steering Spain to economic recovery after the euro crisis. Since 2018, he takes the prestigious position of vice-president of the ECB, the most important financial institution of Europe.
There is no better time to interview this leading economist. The Ukrainian war has increased tensions for the entire continent including the financial sector and the energy uncertainty will increase inflation rates even further. What role does the ECB play and what steps will they take given the rising inflation and potential recession? What impact do the sanctions have on us and on the war? What happens to the interest rate and the economy as a whole? What impact will it have on the North South divide within the EU? And what will happen to greening of monetary policy? This and much more will be discussed. So come on by, if you want to watch, or potentially want to ask an audience question!