Sefa Alumni Drink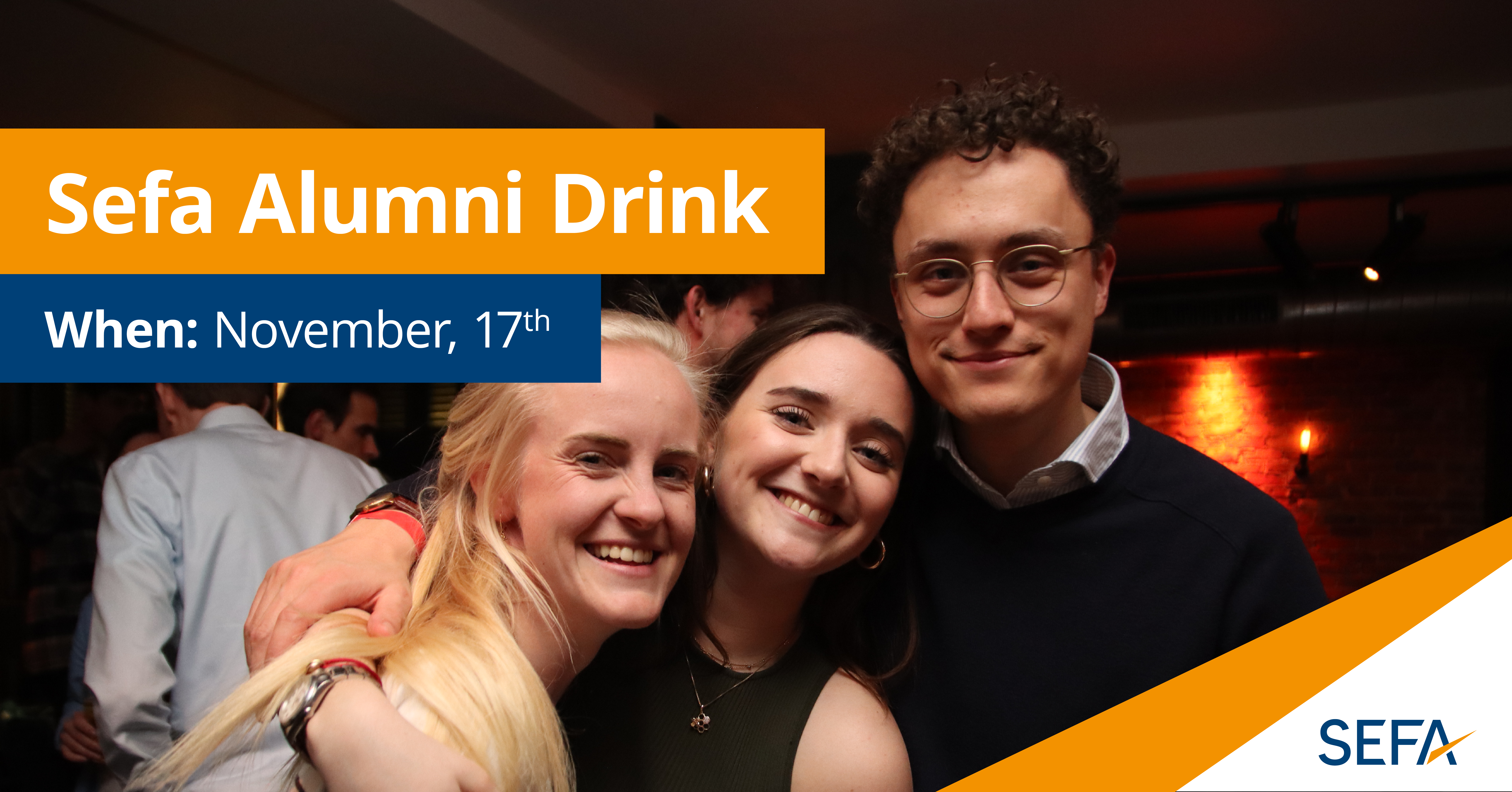 Calling all Sefa alumni! It's time to reconnect, reminisce, and raise a glass to the memories and friendships forged during your time at Sefa. Join us for a night of nostalgia and networking at the Sefa Alumni drink.
Join us on Friday the 17th of November! The drink will take place from 20:00 at Cafe de Ebeling.
Keep an eye on Sefa's socials for any updates about the drink. We hope to see you all there!