Sefa Investment Days 2023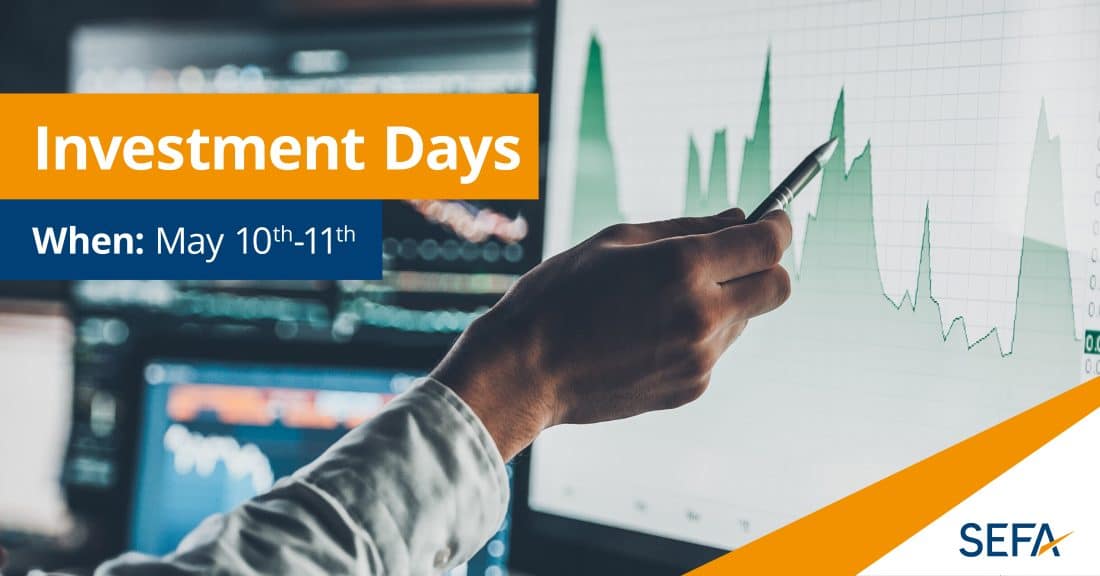 Are you looking for an opportunity to take your finance knowledge to the next level?
Then the Sefa Investment Days are the event you don't want to miss!
This event provides an unparalleled opportunity for second and third-year Bachelor's, as well as Master's students, to gain unique insights into the world of finance and investing, beyond the traditional classroom setting. The event features engaging presentations, interactive workshops, and networking events, all designed to offer students an immersive experience in the world of finance. Additionally, prospective companies have the chance to connect with the best and brightest students in the business world and invest in future talent.
Program:
Wednesday 10-05 3:00 PM – 5:30 PM ~ Presentation Bunq
Bunq will present on "Building a bank in a highly regulated environment," focusing on the European Central Bank regulations and risk management at Bunq. Established in 2014, bunq is a fully-fledged bank that challenges traditional banking with its mobile app, offering users the freedom to effortlessly spend, save, budget, and invest from their phones. Following the presentation, the recruitment team will discuss career opportunities and the application process at Bunq.
Thursday 11-05 2:00 PM – 7:00 PM ~ Presentation + Case Study + Networking drinks Boer & Croon
Boer & Croon is a dynamic organization that combines experienced leadership with young talent to bring businesses to the next level. We pride ourselves on our collaborative, flat culture where everyone actively contributes ideas and solutions. Our team members are socially strong, organizationally knowledgeable, and dedicated to both professional growth and fostering a friendly atmosphere. Our Young Executive program offers hands-on experience and extensive management development, enabling participants to make a real difference in their clients' organizations. At Boer & Croon, we believe in teamwork, trust, and diving headfirst into challenging assignments.
By participating, you will:
Develop skills in finance and investing
Improve communication and networking skills
Learn about the latest industry trends and market insights
Enhance problem-solving and critical thinking skills through interactive workshops and case studies
Gain practical knowledge about the day-to-day operations of top companies
Receive feedback on your capabilities and personality from professionals in the field
Develop leadership and teamwork skills through participating in group activities
Don't miss out on this opportunity to discover the world of finance and connect with industry professionals. Sign up now and join us at the Sefa Investment Days on May 10-11 at the University of Amsterdam!!
Please login to apply for preselection