Sefa Kingsday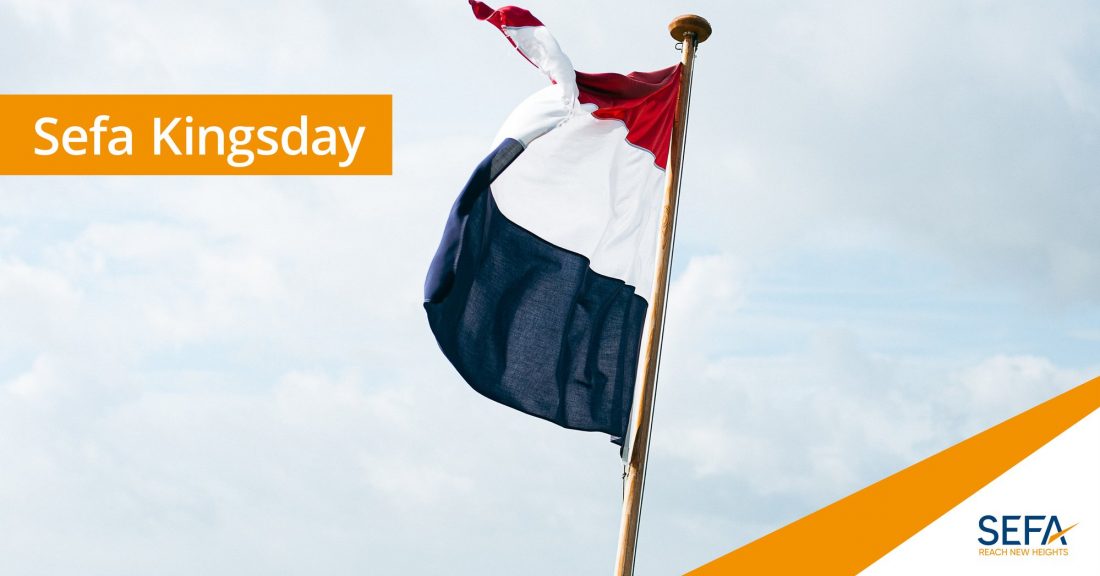 Dear Sefasts and friends,
Every year on the 27th of April, the entire country turns orange to celebrate Sefa's existence! Coincidentally, our King, Willem-Alexander, celebrates his birthday on the exact same day and his favorite colour is also orange. Since we like him, we will celebrate this day together!
Join Sefa on Kingsday from 13:00 – 20:00 on the 'grachten' at Café "het Bruine Paard"! We will drink a 'few' beers next to the water to celebrate the King's birthday, who was known as 'Prins Pils' in his younger years.
Time for the best news: beers will be sold for €1 to Sefa members (and friends) during this day!!
STOP IT, WHERE CAN I SIGN-UP?!
Well that's simple: from today onwards you can buy Sefa coins in the Sefa Store and each coin represent 1 beer during Kingsday! You can buy the coins in a package of 10 for €10,29 and more good news: the first 30 people will get this beautiful fanny pack with it!! You will totally steal the show with it, so hurry and line up in front of the Sefa Store to get yours now!!
It is also possible to drop by on the day itself and buy coins from the committee at Café "het Bruine Paard".
Kind regards,
Sefa Kingsday Committee