Sefa Skillsweek II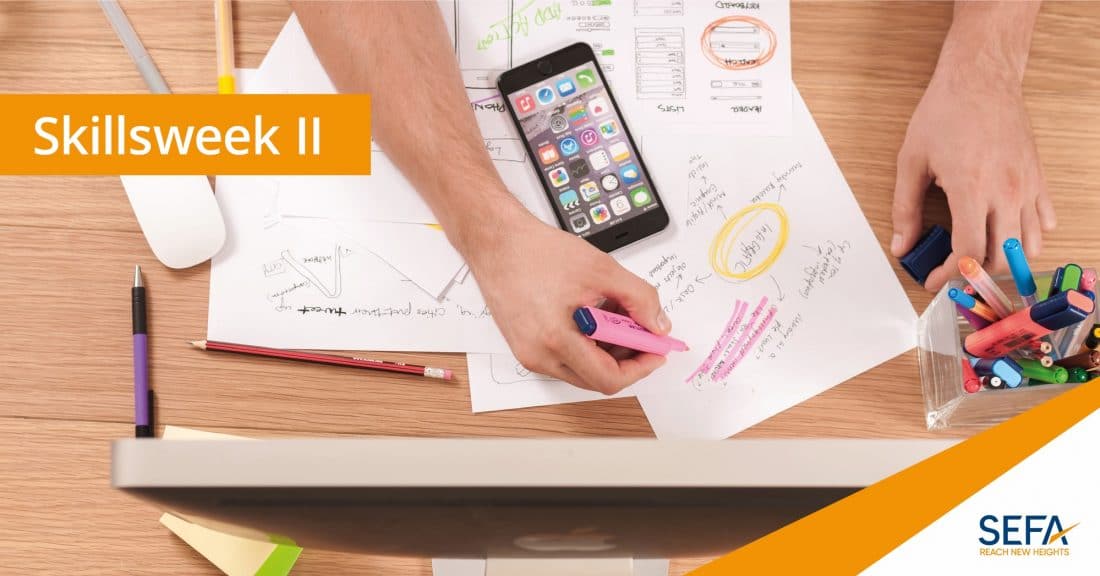 After seven very successful previous editions, having attracted over 200 students each year, the eighth edition of Skillsweek is currently underway and is taking place from the 14th until the 17th of February. As one of Sefa's most popular events, Sefa Skillsweek aims to stimulate your professional interests, allowing you to improve your career-oriented, academic, and personal skills through the workshops provided. Apart from allowing you to further develop yourself, the event is an excellent opportunity for you to network, while also giving you the opportunity to interact with companies on a more personal level. In this manner, Sefa Skillsweek provides you with the opportunity to develop practical skills that are highly relevant beyond the field of academics.
This year, with 8 different workshops given by experts in their own fields – ranging from negotiation agencies to start-up incubators. This is a unique opportunity for every student that wants to gain valuable skills they can benefit from throughout their lives. For this reason, don't pass up on this opportunity, and make sure to sign up before it is too late!
Due to the corona regulations, this year's event will take place entirely online.
Monday 14th of February
A lot of people associate negotiating with haggling with car salesmen, et cetera.  Some people enjoy this.  Others dread it.  Our definition of negotiation, based on Harvard Research, is much broader: "Influencing, through communication, with the aim of serving interests of parties and/ or persons, while aiming for continuity in the relationship". If you look at it that way, we can conclude that we negotiate every day, in many different situations. This can be with friends, family, colleagues, co-students, team members, the landlord etc. The list is endless. Negotiation, therefore, is a life skill.  
In just one hour you will learn: The criteria for a 'good deal'. Criteria that help you to objectively evaluate, in any given situation, how 'good' your deal really is. The seven principles of Constructive Negotiations of the Harvard approach (which lead to a 'good deal')
The session will include tips for one of the more important negotiations you will have to prepare for, in the foreseeable future: Salary Negotiations.

Tuesday 15th of February
Every person is unique. We as individuals have the ability to choose how we deal with our own behavior and the behavior of others. If you aspire to work in consultancy, you'll have to learn to work with loads of different personalities, in order to succeed in your projects. These differences can be seen clearly within different types of niches and organizations. Everyone, whether conscious or subconscious, prefers a certain type of behavior. This behavior is also known as a personality style. But how do you ensure that you can recognize your own and others behavior patterns? And how do you respond to it? To help you get more insight into your own qualities, as well as others', Strict will give a DiSC® training. 
DiSC® is a personal assessment tool used to help improve teamwork, communication, and productivity in the workplace. It stands for the four main personality profiles described in the DiSC model:
(D)ominance, 

(i)nfluence

(S)teadiness

(C)onscientiousness
The model is based on four different colors, being red, yellow, green, and blue. The colors give an insight in how a person works and communicates best. It raises self-awareness, improves teamwork, and can turn conflict into a positive, productive exercise that helps you move forward.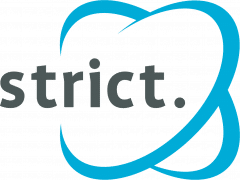 Wednesday 16th of February
About the workshop
During the ACE workshop you will learn about the fundamentals of venture creation. We'll shine light on the necessary mind- and skillset to build a business around your idea and will challenge you to think of a business idea of your own. During the workshop we'll touch upon a variety of methodologies and tools that will help you structure your thoughts and transform your idea into a business. Think you have what it takes to become an entrepreneur? Get your questions answered during this hands-on ACE workshop!
About ACE (Amsterdam Center for Entrepreneurship)
ACE Incubator is the university business incubator powered by UvA, VU, HvA and Amsterdam UMC. At ACE, we're supporting knowledge based business ideas to become impactful companies of the future. www.ace-incubator.nl

Preparation:
There's no need to prepare anything but for the exercise it would be helpful if you could already think of a problem you're facing in your daily life.

Bio's:
Daniela Redondo
Daniela Redondo is passionate about the startup ecosystem, and has been a serial entrepreneur herself. She is currently working as Program Manager at ACE, where she manages ACE networks of Mentors, Investors, Partners and Corporates, and supports startups to succeed.
Maxime ten Brinke
Maxime ten Brinke is a communications professional residing in Amsterdam. In her current role as Marketing & Communications Manager at ACE, she's actively working on a diverse and inclusive startup community and increasing ACE visibility within the Dutch academic startup ecosystem.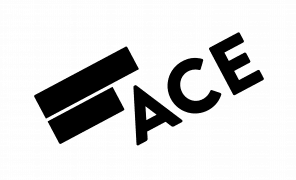 Rock your job application and stand out!
Unusual tips and interactive exercises to build a strong profile. 
During this 2-hour workshop we will present our company and then dive deep into the topic of job applications and interviews. We will work with interactive exercises and cases to help you build a strong profile as an applicant. You will train your pitching, teamworking and leadership skills. We will help you formulate great motivation arguments to use during an interview and become a candidate that stands out of the pile of CVs that companies receive. The workshop includes a free check of your CV and motivation letter. You will be added to our talent pool and receive updates about student jobs that match your profile! Join us and rock your next job application!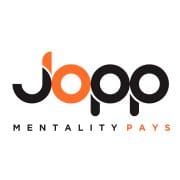 Thursday 17th of February
A provocative and frontal workshop for minds that want to leave the past and reach a future with decisions and choices. A clear and practical vision on how to promote change and alter everything that does not serve us as humans.
Creating the leadership of the future. Who doesn't pay success with health.
By Ligia Koijen Ramos 
"I'm a philosopher, storyteller and a change master. I've spent the last two decades studying and working with communication, relationships and dynamic change."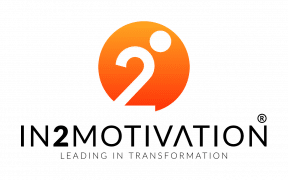 Boost Jouw Persoonlijk Leiderschap
Positief persoonlijk leiderschap betekent doelen voor jezelf zetten die echt bij je passen en jouw sterke punten gebruiken om die doelen te bereiken. Wil jij jouw talenten ontdekken? Weten waar jij energie van krijgt? En hoe je dit omzet in positief persoonlijk leiderschap? Doe dan mee aan deze workshop!
Boost Your self-leadership
Positive self-leadership means setting goals for yourself that really suit you and using your strengths to achieve those goals. Do you want to discover your talents? Do you know what gives you energy? And how to convert this into positive self-leadership? Then join this workshop!