Sefa Skillsweek 2020
After five successful editions with over 150 participants, this year Sefa organizes the sixth edition of Skillsweek on the 26th, 27th, 28th and 29th October. Four days to develop yourself on professional, academic and personal field. In contrast to the previous years, Sefa organises an online Skillsweek. The purpose stays the same but because of the Covid-19 outbreak, the event will take place online, free of all costs. An email with the invitation link will be sent ahead of time.
Because this year's edition of Skillsweek is online, this gives you the chance to participate every day from home. You will be placed in an online workshop with other students, break out rooms will be available if needed. At the end of the workshop you will still be able to talk to the presenter if you have any remaining questions. 
Don't miss out on this opportunity!
Monday 26th of October
During this session 2 Philips Campus Recruiters will share from our experience and expertise tips on how to improve your CV to make a good first impression with the recruiters and how to present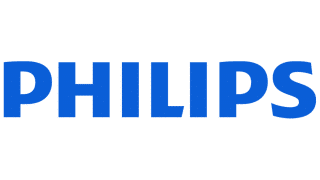 yourselves in interviews to stand out and have the opportunity you really want.
As consultants it is very important to structure and communicate our thoughts clearly to our clients. The storyboarding training teaches you how to use powerpoint as a powerful communication tool. In this training we will cover message structuring, basic principles of a storyboard and some key design rules, as a bonus we will provide you with a list of most common short-cuts in powerpoint. After this training, you will be able to convey your story in a clear and structured way and use powerpoint like real like consultants do!

Tuesday 27th of October
In the training "Get into the mind of a recruiter" we will prepare you with all the do's and don'ts for your upcoming interviews. In this interactive and practical training we will start off with creating and perfecting your ideal cv. After that, we will enhance your interview skills by active role-playing with realistic interview material.
Important: As this training includes a cv improvement section, it is essential to bring your own cv.

Are you about to apply for a job and are you curious how recruiters see you as an applicant? The recruiters of Octas Finance were in your shoes not that long ago and are able to tell you everything about the application journey and all the things which go with it. Attend our workshop and we will tell you all the ins and outs of a recruiter's point of view. For example, how do we look at your LinkedIn profile?

What's best to put on your account and what's not. But also, the job interview itself. How to dress properly and what kind of questions can you ask during your conversation. We will give you all the tips and tricks you need to prepare for your whole application journey. We will take you through the entire application process, from finding a vacancy to signing your contract. See you Tuesday the 27th!
Most students would love to spend more time living their social lives than studying in thelibrary. This workshop will tell you more about efficient ways to study and therefore how toreach that goal! By explaining techniques that train your brain and putting those to practice, you'll gain knowledge of how to study best for your next exams.

Wednesday 28th of October
Personal branding is not about self-promotion. It's about helping people understand who you are, what you do, and whom you serve. Your personal brand should help you attract the opportunities that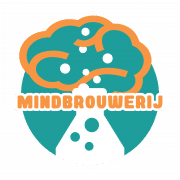 correspond to your profile and interests. But what makes you truly unique? And how can you communicate this to make valuable connections and find an attractive job? During this interactive workshop, we will explore four key aspects of your personal brand. After the workshop, you will know more about your qualities, what motivates you, your image and your skills. And the next time someone asks you the question 'tell me about yourself', you won't be summarizing your resume any longer.
For almost 15 years, Young Financials has been connecting young financial talent with job positions in the Dutch financial sector. We have developed a large and unique network. This enables us to quickly find a job position that perfectly suits the preferences of the candidate. Candidates can count on intensive personal coaching. We inform you about the position, organization, and work environment and together we will prepare the job interview.
At the Sefa Skillsweek, we will give you a LinkedIn training, to provide you with the most important tips and tricks. At the end of this training you will know exactly how to give and receive value from your LinkedIn profile!

In our workshop, you will learn about the different assessment topics, take and review multiple short assessments, and learn the best tips and tricks to tackle tests in the future.
After taking this workshop you will:
Know about the different assessment topics.
Know how to optimally prepare for your assessment.
A great practical experience with the most common assessment topics.
The workshop will cover the following:
General introduction to assessments.
Verbal reasoning.
Numerical reasoning.
Logical reasoning.
Every subject is introduced with a theoretical part, we test your capabilities with a practice test.

Thursday 29th of October
You can read a lot about the best way to create your CV. In the end, the best way is the way you want it. Your CV is your business card. That's why The CareerBus offers you the opportunity to have your CV fully customized. Recruiters with extensive practical experience look at your background and wishes and the way you like to profile yourself on the job market. They provide practical tips to make your resume or online profile even more effective. The goal of the CV is that it represents your personality and wishes optimally and helps you to get through the first selection at the employer you like!

Whether you're looking to influence people, crack a business deal, or win a promotion, good presentation skills are essential.
Being able to give a good presentation is one of the best skills to get you ahead. Whether you're presenting your ideas to a prospect or pitching a new app in the boardroom, strong presentation skills are a must for both c-level executives and developers (and all function titles in between)! Top-notch skills can help you capture your audience, boost your role within a team and impress everyone from your clients to your own manager.
We'll show you why it's essential to focus on sharpening your presentation skills if you want to succeed in today's business climate and teach you several practical tricks to improve the quality of your presentations, whether you are presenting yourself during a job interview, demoing a product, or trying to land that all-important promotion.