Study Trip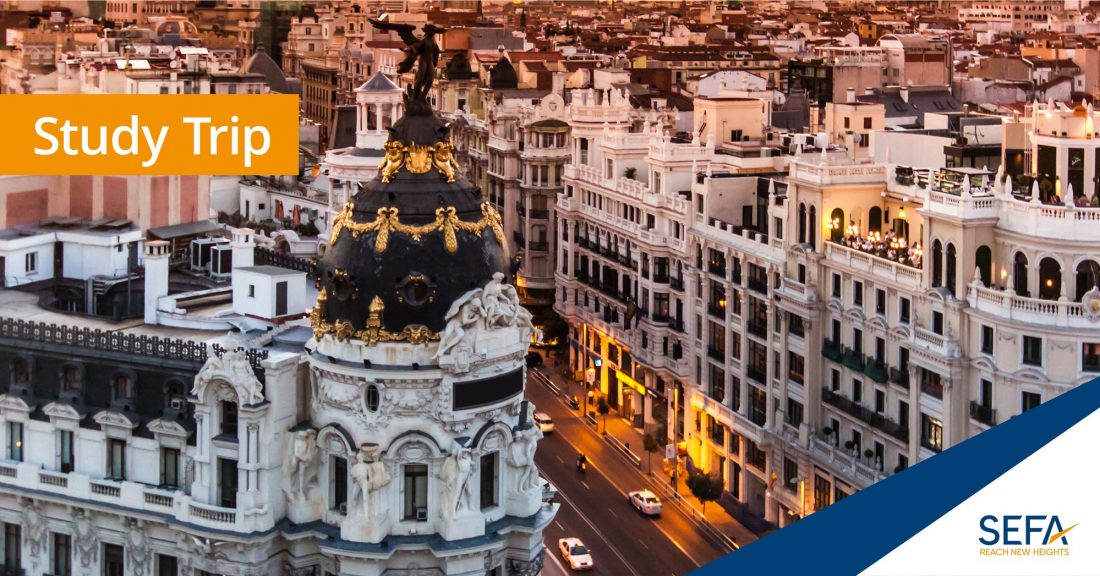 Apply through the form below
Sefa Study Trip is finally going abroad again after two years! The opportunities to leave the country and travel the world have been very limited in the last couple of years. So, it is time to catch up on all the missed traveling. From April 2nd to April 10th we'll be organizing an international business trip to Madrid. This 8-day trip will be a memorable experience, including interactive company visits, engaging activities and fun club nights, that you will never forget!
Get ready to explore the city full of city parks, cycle lanes that criss-cross the neighbourhoods, and outdoor terraces where you can enjoy the best tapas of your life.
Madrid is the city of good-weather all year round, the city that is packed with world-class museums, open-air markets, beautiful squares, buildings and more!
Madrid is the economic and financial centre of Spain, which shows because one of every five companies created in Spain have their headquarters in Madrid. Madrid is an extremely important business destination because it is the international hub between Europe and the Spanish-speaking South America. Madrid is one of the most important cities for business in Europe because of its great infrastructure and the skilled workforce available in the city. All in all, the perfect destination for our next study trip!
So, are you ready to explore your professional work side whilst meeting new people?
Sign up by filling out the application form below and submit your CV and motivation letter to participate! Final selection will be done through interviews. This event is only for second year, third year and masters students.