Sefa Study Trip 2021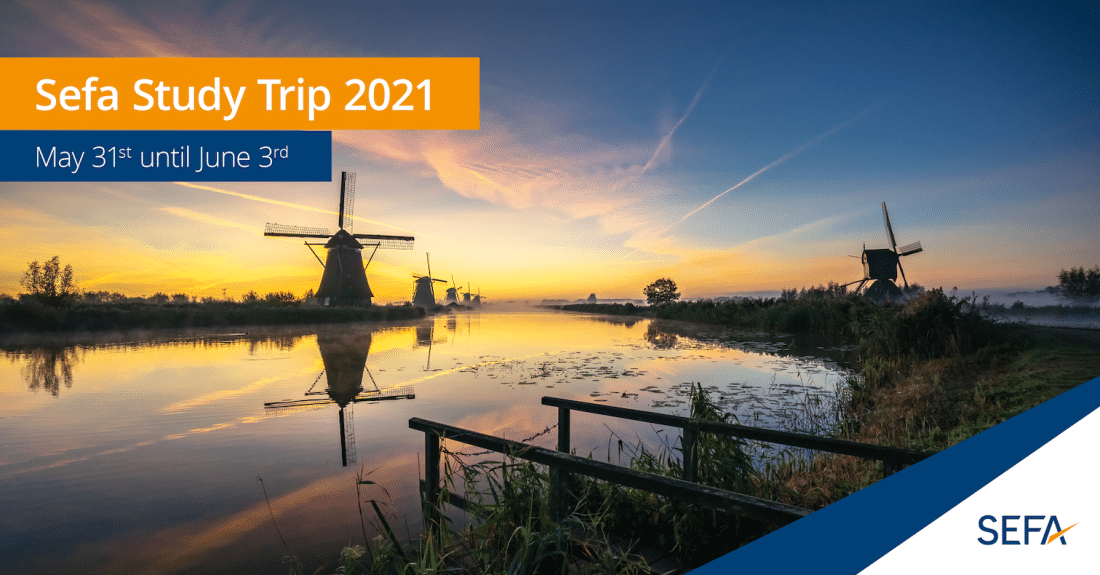 You can apply by filling in the form below! 
Sefa Study trip is reinventing itself. Are you ready to explore yourself professionally whilst networking with new people? This year's trip will not be abroad, however, we will bring the international experience to you in the Netherlands!
In a luxurious location in Drenthe, we will organise a business trip with 30 enthusiastic business and economics Bachelor and Master students. From Monday, May 30th up until Thursday, June 3rd you will be participating in a business case competition in a team. Accommodation, transport & food are all included in the price!
Company cases by day & cultural cocktails by night. We will combine the business aspect with an international touch. On top of that, outside of "work hours", social activities and dinners are organised. Watch this video for more information!
Interested to sign up? Apply now by sending us your CV & a motivation letter for the first selection round! Final selection will be done through interviews.
Applications will open 1st of March!
Participating companies: TBA
This event is only for second year, third year and Master students
Price: €95
• Transportation
• Accommodation (private bedrooms)
• Breakfast, lunch and dinner
• (Social) Activities
Deadline to apply: 31st of March
If you have any questions you can always reach out to via studytrip@sefa.nl
You can apply by filling in the form below! 
Ps. In case of cancellation of this event due to Covid-19, you will receive a full refund.