Susan Kigula: The Woman who Changed the Death Penalty in Uganda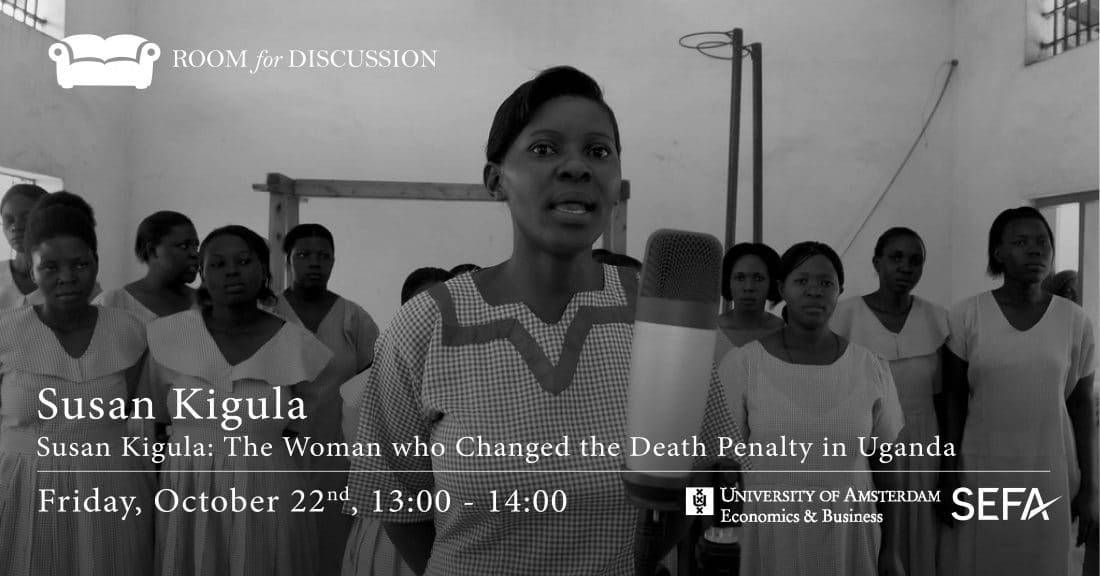 Susan Kigula is known as the death row prisoner who freed herself and hundreds from death row in Uganda. Tune in with us on the 22nd of October to hear her tell her inspiring story and discuss the Death Penalty in Uganda and the world!
Until 2009, Uganda had a mandatory death sentence. Susan Kigula was accused of the murder of her partner Constantine Sseremba, an accusation and verdict which hinged on the testimony of her 3-year old stepson. Susan Kigula did not confess to murder and fought for her innocence, but in lack of money, she could not afford a lawyer and was sentenced to death. During her time in prison, she passed her secondary education, established a choir, and was the first-ever female inmate who received a degree in law over a correspondence course from the University of London.
Today she is most known for being a prison reformer, as her case; Susan Kigula and 416 Others vs. Attornery General (2009) resulted in changes to the Ugandan law regarding the death penalty. She has continued the important work of advocating for prison reform and remains an inspiring figure in Uganda and internationally.
When: 22nd of October @ 13.00 (Amsterdam time)
Where: Room for Discussion Stage E-building
Who: Lois & Martyna