TEDx Pitch Night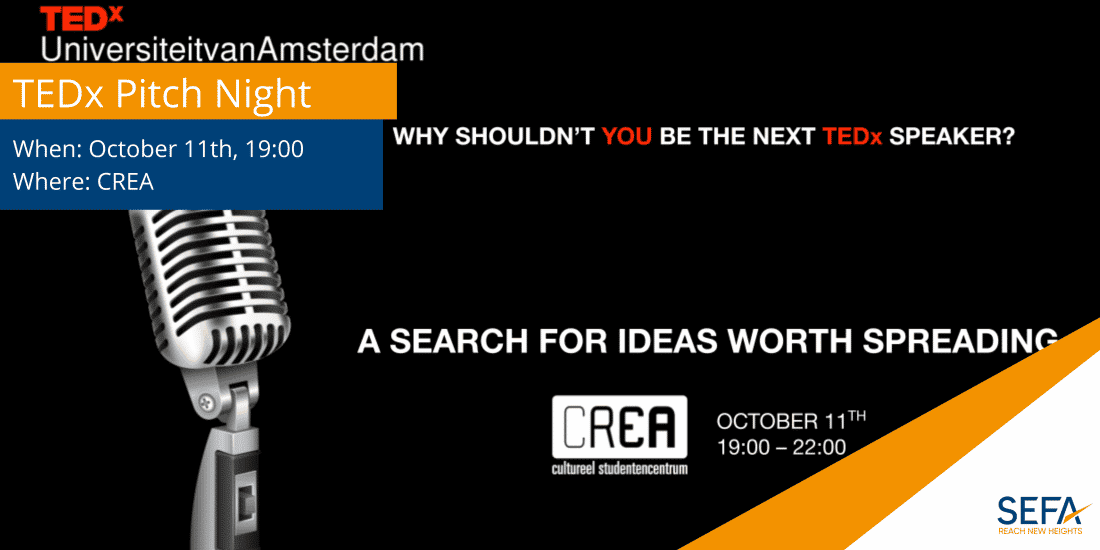 Are you passionate about a topic? Want to make an impact on your community? Interested in sharing your ideas with the world? We are hosting Pitch night! During this event, you will get the opportunity to present your idea in just 5 powerful minutes.
We just need you to answer this one question: How do you Re-envision the world?
A jury will then choose the winner, who can participate in our TED event in November and meet our renowned speakers personally.
So don't be shy and come join us at CREA at 19:00 on the 11th of October, where we will end the night with a nice borrel.
Please note on October 6th at 18:30 a speaker coach will be provided to all students participating in theTEDxPitch Night to advise and share tips to all before their performance. Please, make sure your 5 minute speech is ready before this day.