TEDxUniversiteitvanAmsterdam 2021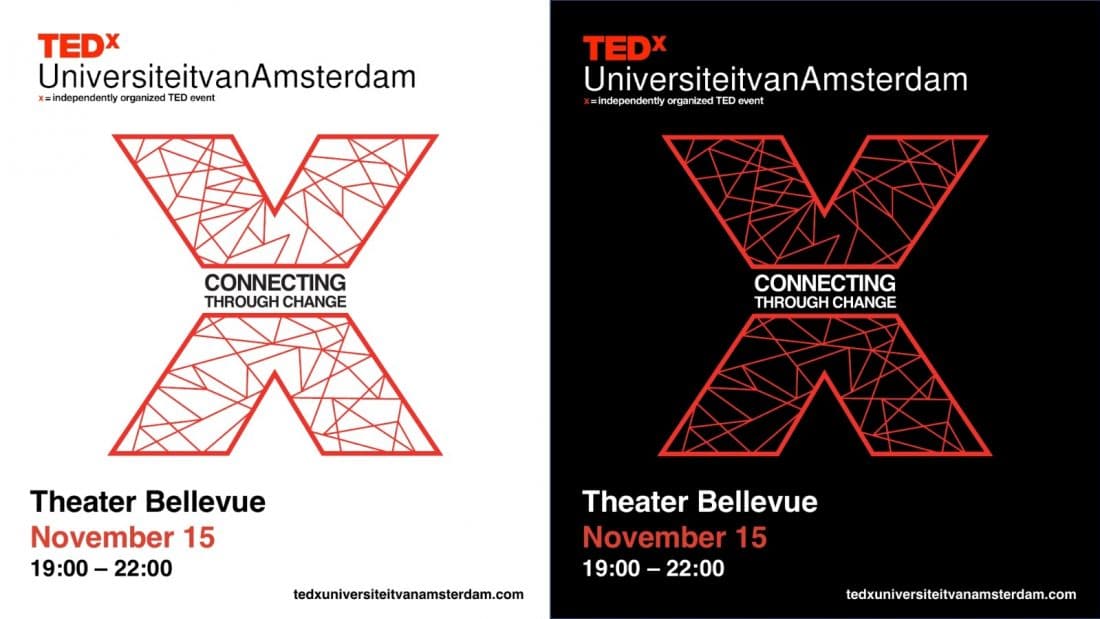 After four successful editions, we are honoured to introduce you to the fifth edition of TEDx hosted by the University of Amsterdam on the 15th of November between 19:00-22:00. This year the theme will be "Connecting through Change" where 8 speakers will give their TEDx talks live in front of our audience!
Change is an inevitable part of our lives, however, sometimes it tends to be more drastic than usual as the past year has shown us. At first, one can fear that change distorts our ability to stay connected — connected with the people around us, with the surrounding environment and with oneself. However, even though it poses challenges to our lives, the change can also provide an excellent opportunity to rediscover and reinvent connections between people and their environments, that is why we believe change should be embraced.
Therefore, TEDxUniversiteitvanAmsterdam "Connecting through Change" conference will bring you inspiring ideas, personal experiences, unique stories and creative ways to stay (or become) connected through change, no matter how big or small.
Join the event where our speakers will give their TEDx talk live at Bellevue Theatre and you will have the chance to learn more about topics ranging from technology and entrepreneurship, AI, innovative learning methods, leadership, sexuality, sports ethic, and much more.
Tickets will be sold online only through this platform. More information on speaker announcements coming soon! Follow us on social media or visit our official webpage for recent updates!