TEDxUniversiteitvanAmsterdam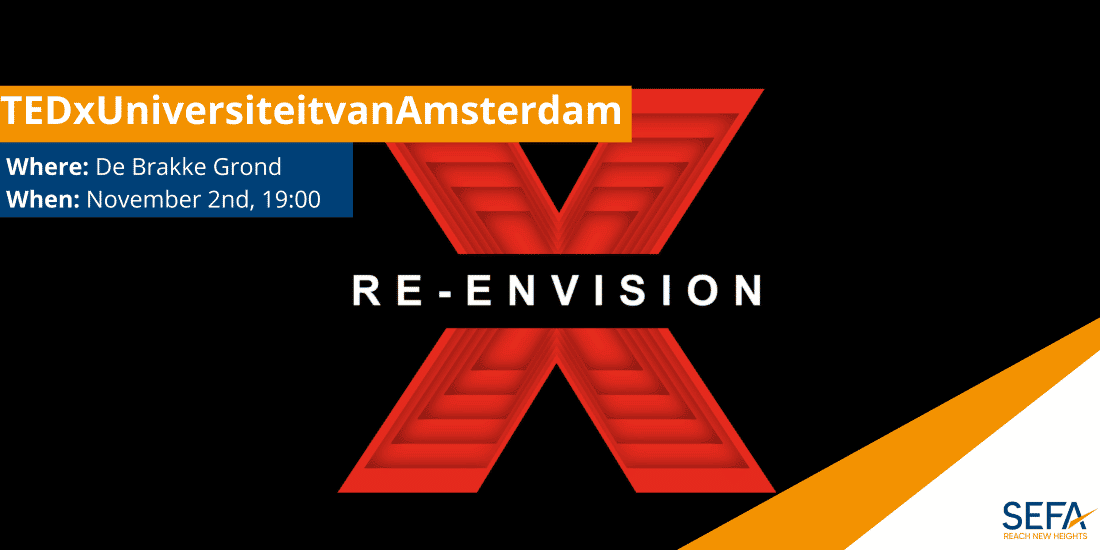 The news stories of 2021 evoked a range of emotions. While certain moments made us proud, others made us concerned about our future. From the world of politics, science, natural disasters and technological improvements, these were stories that challenged us and brought us closer together. At this crucial moment in our history, we have begun navigating through a new reality.
2022
How do we see the future? We need each other to envision the different angles and question our ways of thinking since everyone's perception of the world is limited to their understanding. At times, seeing things through a different lens opens the doors you haven't imagined existed.
So join us on the 2nd of November at 7pm at De Brakke Grond to find out how we can all re-envision the future.