University Board Info Session II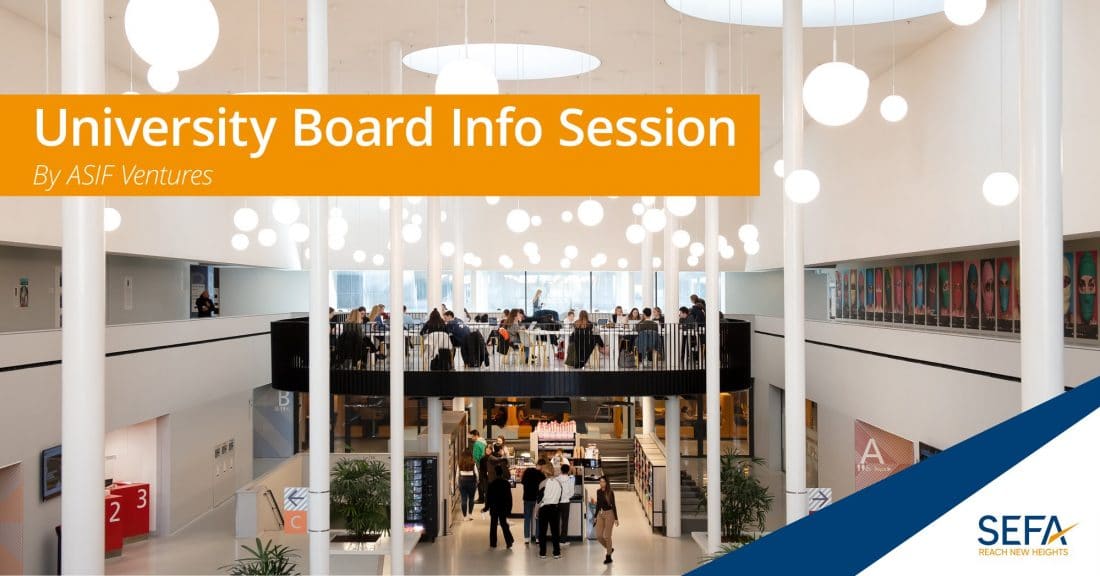 Find us at CREA for the University Board Info Session! During this afternoon at CREA, we will be present to answer any questions you have about a board position at Sefa. And admittedly, showcase how it can take your university life to the next level. You can pop by anytime during the afternoon or you can register for this event before Monday evening for a free drink on us.
Other participating student/study associations:
ASIF Ventures – Manage €1 million and invest in the best student startups!
​AIESEC – Develop your leadership potential.
​ACT
​ESN Amsterdam – Helping international students make the most of their stay in the Netherlands! Parties, friends, and community: ESN has it all!
​FSA – Connecting with the world's largest investment banks, consultancy firms, asset managers, and multinationals through events and more to support students in their finance careers.
​Integrand – Bringing the best internships and career opportunities to the most ambitious students.
​YOUth ACT – The community-based hub for youth working on social and environmental justice topics as activists, advocates, and social entrepreneurs.
Come meet, discover, or rediscover your favorite student/study associations and check out how to contribute meaningfully to this world in BIG ways.
​See you Tuesday 👋