Wintersports 23-24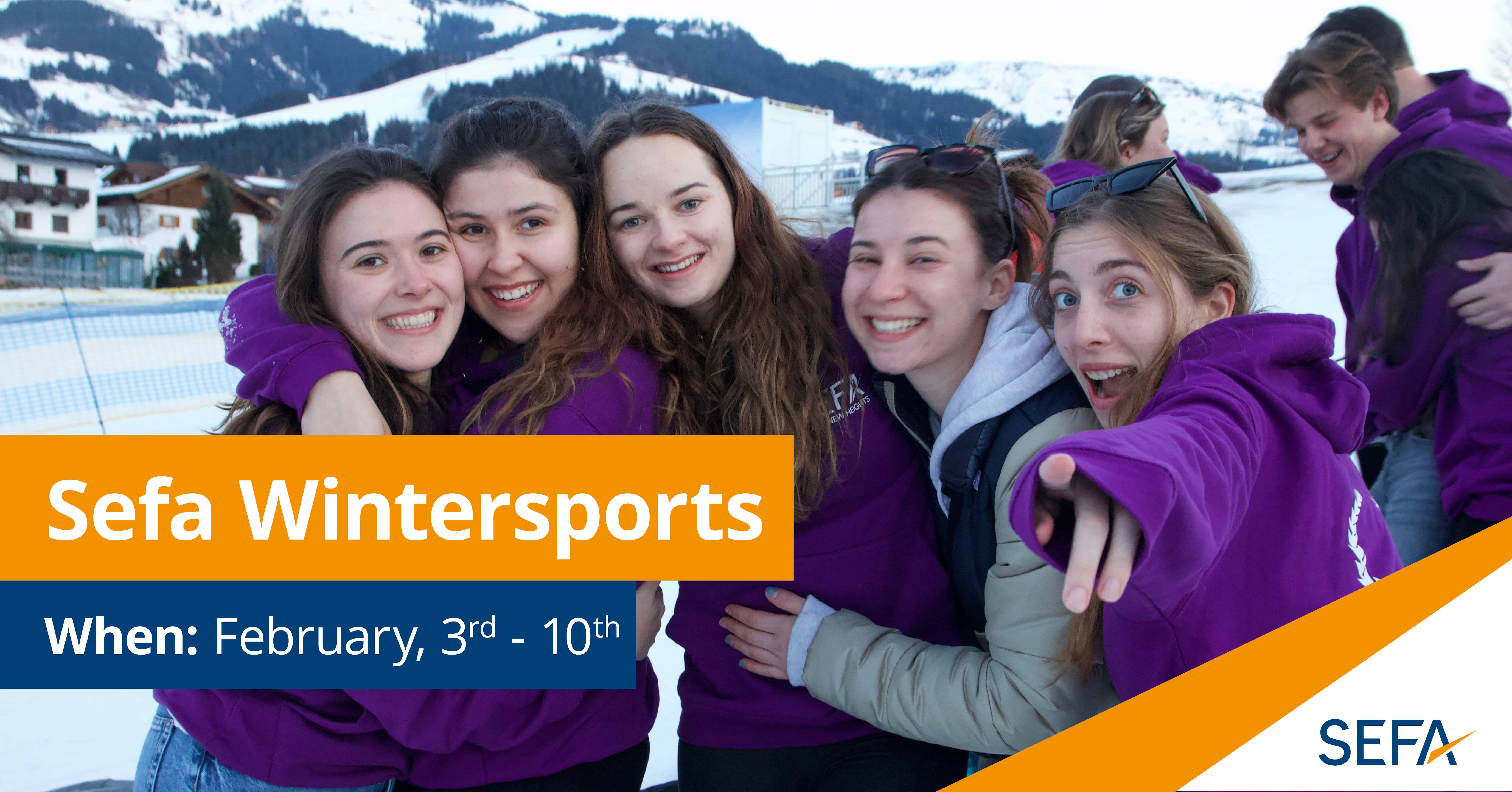 Attention all Sefa active members!
Get ready for an unforgettable winter getaway to the mountains of Zillertal with Sefa! Join us from February 3rd to February 9th for the best winter trip, filled with heart-pounding slopes, crazy apres-ski sessions, and epic parties. Hit the slopes by day, and conquer the dance floor by night!
❄️ Dates: February 3rd – February 10th 2024
🌟Applications open on the 26th of October. Application deadline: 30 October 2023
Don't miss out on this incredible opportunity to blend the adrenaline rush of winter sports with the vibrant Sefa spirit! Secure your spot now for an adventure that promises to be both thrilling and unforgettable. Pack your gear, mark your calendars, and get ready for the ultimate winter escape with Sefa!
Application Procedure: There will be an additional event called Wintersport Ticket 2023-24 you will have to purchase this ticket with the given password. The password will be shared only with current active members.
Important information to note:
This ticket will be free of charge and does not guarantee your registration.
After purchasing the free ticket you will get an automated confirmation, which will be followed by either the payment link or the waitlist confirmation in the evening.
Your registration is finalized when you get a payment link and pay the full amount of the trip.
If you purchase a free ticket but don't get a payment link, that means you will be put on a waiting list if spots free up. You will get an email about this.
The price will be 755 euros covering a Ski pass, Accommodation, and Transportation.
There are limited spots available which will be on a first come first served basis.