Women+ Event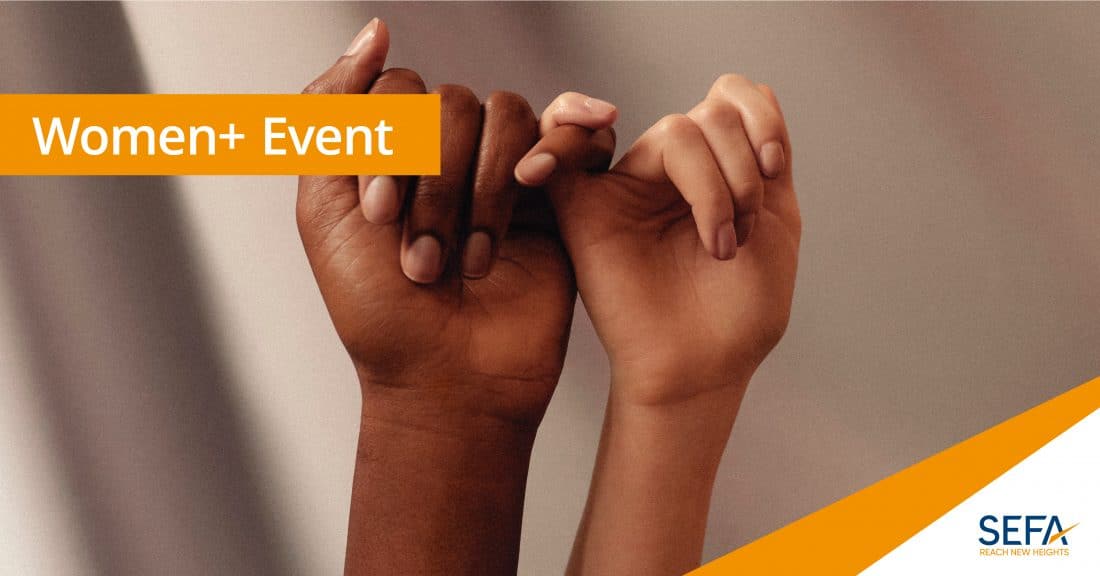 At Sefa, we celebrate the robust and growing leadership roles for all women in the field of Economics and Business! Last year the female board members of the 99th Board kicked off with the Sefa Women's Event, and we wish to continue this tradition. 
On the 13th of April, Sefa organizes Women+ Event. As the female organizers of this event, we wish to enrich our fellow female* students with insights from top leaders in the world of Economics and Business. The networking event does not only serve the purpose of professional development but also as a way to promote gender equality at an individual level. This networking event will be of great value to the students who get the opportunity to talk to the attending companies in an informal manner as well as hear the real-life experience from the management perspective in the fields of Consultancy and Retail.
The evening will start with an aperitif, followed by short presentations of the participating companies, and concluded by a keynote speaker. During the presentations, you will be served a walking dinner. In between the presentations you will be given the opportunity to talk to female business leaders as well as recruiters from the participating companies.
Participating companies 
Speaker session
Feminer:
With a movement of self-conscious young women full of ambition, we create momentum for a society in which being a woman does not affect your career opportunities and choices.
In May 2017, four students got into a conversation about their dreams for the future and the way to get there. They had a pressing question: how did the current female pioneers experience this? What life lessons can they pass on to the new generation of ambitious women? Together with fellow students and female role models, they decided to look for the answers to these and many other questions. In 2018, the first edition of 'Feminer at the table' took place: an exciting evening where 50 young women dined with 10 female role models.
Source: Feminer
Keynote speaker
Diana van Maasdijk (CEO Equileap):
Diana's previous experience as Head of Philanthropy at ABN Amro Bank let her to realise the potential of leveraging the power of the financial markets to improve the position of women, and that investments in gender equality could lead to better results for all stakeholders In order to achieve this, investors needed adequate data to make informed investment decisions. The available data at that time was limited. Equileap was founded to close this data gap. Equileap is the first to assess and rank thousands of companies across the world on gender equality using a unique research methodology and has the largest up to date database on gender equality. Equileap is now recognised as the leading provider of data and insights on gender equality, allowing investors to align their investments with their values.
Source: Equileap
Who are we looking for?
Sefa Women+ Event is designed for students from all backgrounds and all Universities who are in the final stage of their Bachelor's or Master's program. All students with an interest in finance, business, economics, business, or a quantitative field of study, such as econometrics can apply via the apply button on this page. This event is also open to international students. Note that you can be declined from participating in the event if you are a first year Bachelor student.
*The event is open to all individuals who identify as women.