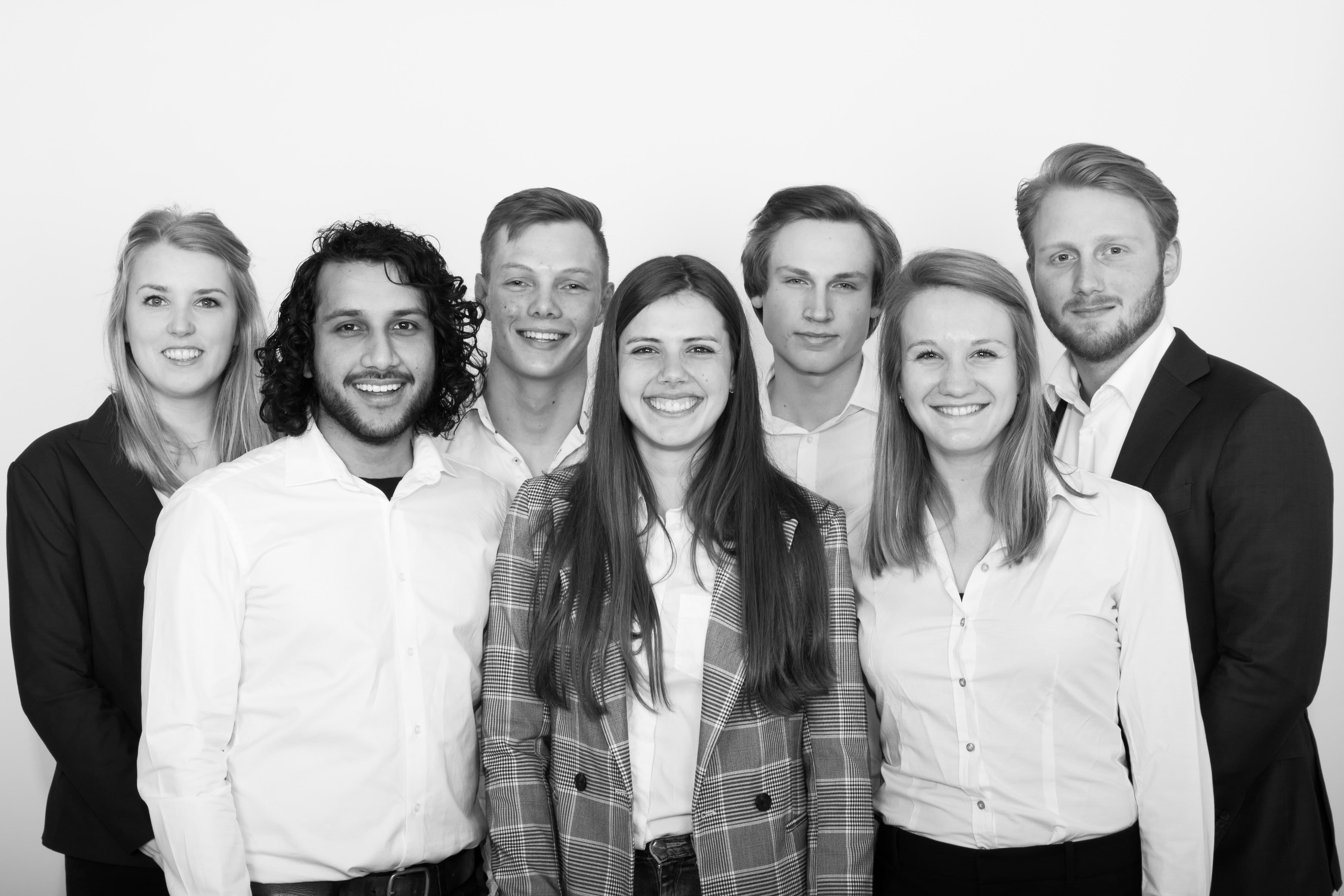 The Amsterdam Career Days (ACD)
The Amsterdam Career Days (ACD) is a five-day career event for students who are eager to discover their tomorrow. Each year, over 70 companies participate in the ACD. This event is especially suited for students with a background in Economics, Business Administration, Econometrics, Finance and Accounting.
The program of the ACD is compiled carefully. You can participate in presentations, cases, workshops and individual meetings with a wide variety of firms. Moreover, there is the possibility to get in contact with companies during lunches, high wines, sushi or barista workshops and dinners.
What can I learn as a committee member?
As a committee member, you are responsible for organizing the largest career event in Amsterdam. You learn how to act within a professional environment and acquire interesting companies. The budget needs to be managed well and a marketing campaign has to be developed and implemented in order to attract all ambitious students of both the UvA and the VU. As a committee member of this career committee, you gain relevant practical experience that will provide you with a head start when you will be standing at the beginning of your future career one day.
Testimonial
Sebastiaan Hersmis – Chairman ACD 2018.
"The 23rd edition of the ACD turned out to be a great success! Together with a committee of 8 people, we introduced several new elements to improve this already great concept, and with great success. Already being Sefa's largest event in terms of prestige, participating students and revenue, a record-high amount of companies participated in this year's edition.
Organising such an event is challenging, but very rewarding. Over the year, the entire committee developed their communication, organisational and leadership skills. As chairman, I was involved in all aspects of the event, from incorporating the general marketing plan to motivating the acquisition team to the practical coordination during the event itself. All in all, a great experience!"
Information
| | |
| --- | --- |
| Hours per week: | 16-20 |
| Committee period: | January until March next year |
| Size of the committee: | 8 (4 from Sefa) |
| Recruitment period: | December |
| Dutch required: | Yes |
Committee Positions
As chairman you are responsible for the organization of the Amsterdamse Carrière Dagen. You oversee the committee, you are responsible for the meetings, the planning and the overall functioning of the committee. Essential skills: leadership, proactive, sense of responsibility, strong communication skills
As the treasurer all the financial aspects of the event are your responsibility. You take care of the contracts, invoices, the budget and the realization. As the Head of Acquisition, you are responsible for coordinating the 4 acquisitors of this event. Preferably, the acquisition coordinator has sales or acquisition experience. You also plan and oversee the acquisition meetings. Essential skills: Accuracy, Affinity with accountancy, Keeping overview, Good attention to detail, Keeping overview, Team-player, Supportive
As acquisitor you will approach potential companies to participate in your event. Before the event you will be the contact person for your companies and you will assist them during the event. Essential skills: Sales affinity, persuasiveness, perseverance, communicative
As the online marketing you will be responsible for creating a online promotion plan and policy. It is your job to make sure all students of the UvA and the VU know about this event. You are responsible for social media and the website. You are also responsible for secretary tasks, including keeping track of all communication and files. Essential skills: Keeping overview, Creativity, Out-of-the-box thinking, Accurate
As the offline (hardcopy) marketing you will be responsible for creating a online promotion plan and policy. It is your job to make sure all students of the UvA and VU know about this event. You are responsible for the design and implementation of the marketing. Essential skills: Creativity, Out-of-the-box thinking, Accurate
Current Committee

Sophie van Abeelen
Chairman

Krista Jansen
Treasurer / head of aquisition

Willem-Jan Webbink
Acquisition
Colin van der Kolk
Acquisition


Marijn van de Ende
Online marketing

Sophia Beels
Offline marketing

Tom Brenninkmeijer
Sefa supervisor

Freek van der Werff
Sefa supervisor