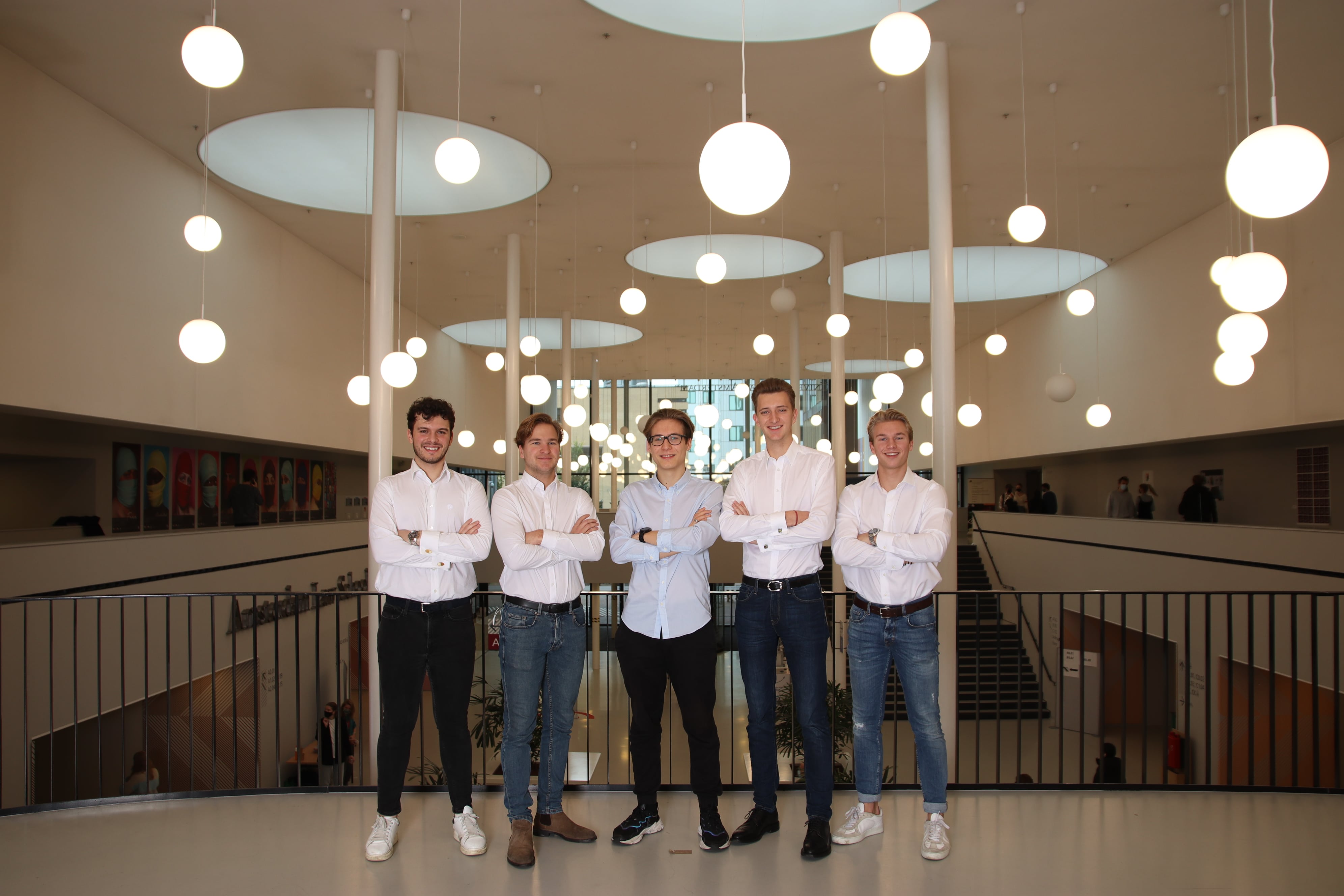 Career Month Junior
Sefa's Career Month Junior (CMJ) Committee is dedicated to assisting first-year students to choose between the multiple study tracks offered in the Economics & Businesses Economics or Business Administration Bachelor. During the Career Month Junior, you will also have the opportunity to get in touch with your future employer for the first time. In order to clarify what kind of work a Business, Accountancy, Finance or Economics track leads to, Sefa invites companies to explain and demonstrate what they do regarding these respective sectors. Students are invited to meet these companies and learn hands-on what a certain field of work entails.
The Career month Junior Committee organises four days corresponding with the four tracks and invites world class companies to give a presentation and host a case on the field they're active in. The day ends with a drink in which students can get to know the companies and ask any further questions. It is up to the Career month Junior committee to make sure these days are a success.
What can I learn as a committee member?
Joining The Career month Junior committee will give you the opportunity to develop your communication skills, gain professional experience, and increase your teamwork skills. As mentioned, some of the largest companies in their respective fields will want to participate and it will be up to the committee to represent Sefa. You will learn how the acquisition of companies works, how to manage a budget for an event, how to promote an event, how to draft contracts, how to work through meetings efficiently, and how to act professionally around recruiters. As a Bronze-level committee you will be able to join with a relatively low level of experience. The Career month Junior committee is designed to allow you to develop your skills quickly though guidance from an older Sefa member as well as the Sefa Board.