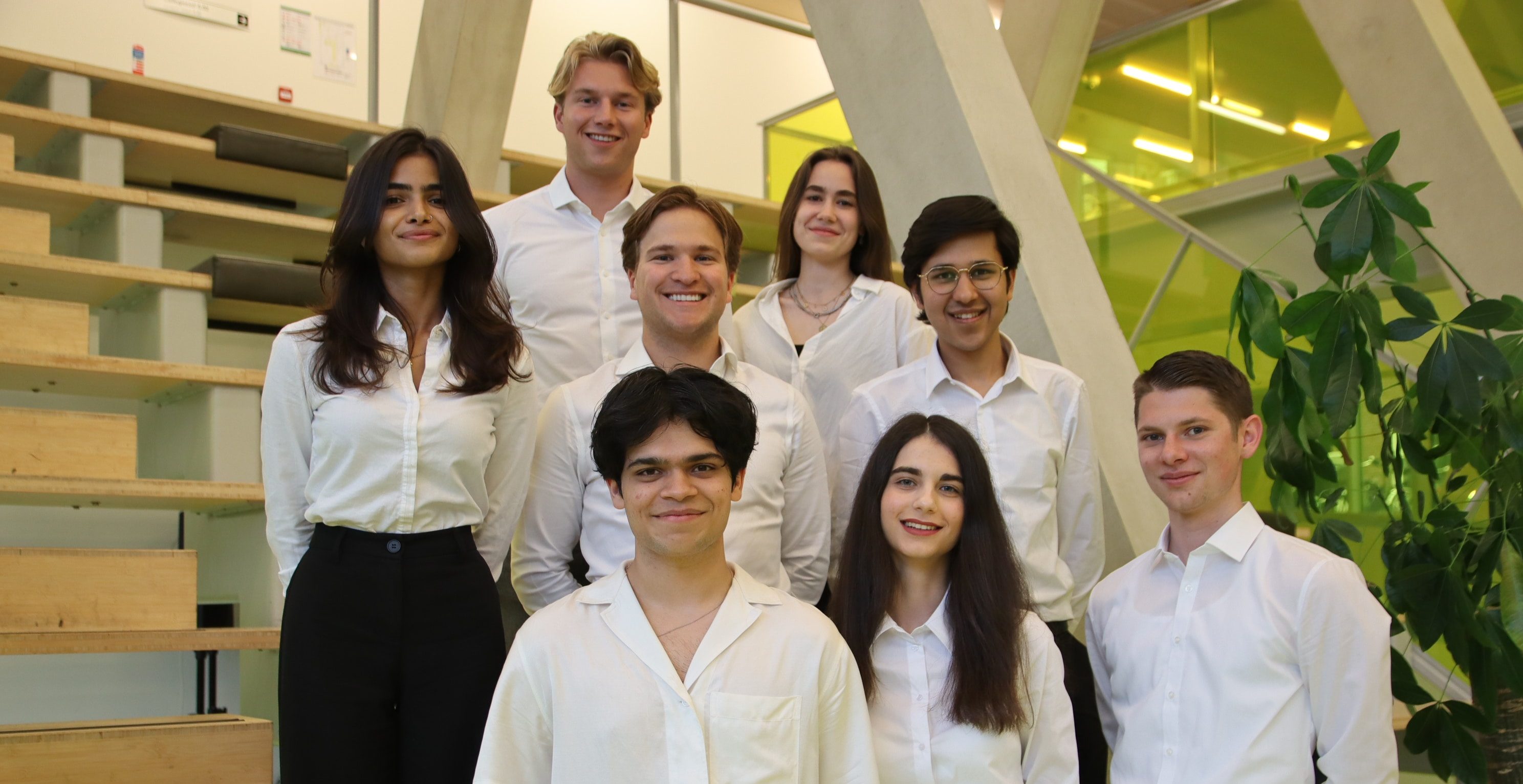 Career Week
Click for the Career Week info page
The Career Week is a five day, on campus recruitment event aimed at matching students with some of the top companies in their field. This year, Career Week will take place at the end of November/beginning of December. The focus of last year's edition was on digital and multinational. This week always includes 3 specific theme days, namely finance + economics, business, and consultancy. During and at the end of each day, students will have the opportunity to further meet recruiters through diverse and unique activities such as cases, presentations, high wines, lunches, dinners, and much more. Through this unique event, we strive to connect UvA students with recruiters in their field of choice, making the first strides in the direction of their future career with this personal interaction experience.
What can I learn as a committee member?
By participating in the Career Week committee, you face a major challenge. You are responsible for a creative and attractive program of the Career Week, where more than 600 students and 60 companies will participate. You learn how to act within a professional environment and acquire interesting companies. The budget needs to be managed well, a marketing campaign has to be developed and
implemented in order to attract all the ambitious students of the faculty. As a committee member of this career committee, you gain relevant practical experience that will provide you with a head start when you will be standing at the beginning of your future career one day.
Testimonial
Jesse Heynes – Chairman Career Week 2017

"From the 27th of November until the 1st of December we organized the second edition of the Sefa Career Week. In that week we had 27 companies, 43 activities and more than 300 students, so we can proudly say that it was a huge success!  The week was the perfect opportunity for all students from the faculty of Economics & Business to meet companies, seek opportunities for internships and even meet their future employer, this could be done through: presentations, cases, interviews, dinners, high-wines, lunches and boat tours. A couple of the companies coming were: Samsung, ING, Albert Heijn and Unilever. As the committee you start preparing for the week almost 10 months earlier. The preparation period is quite long and can be intense, as there will be a lot of unexpected events. In the end however it is all worth it, because you will not only learn a lot, but you will organize a week to remember!"