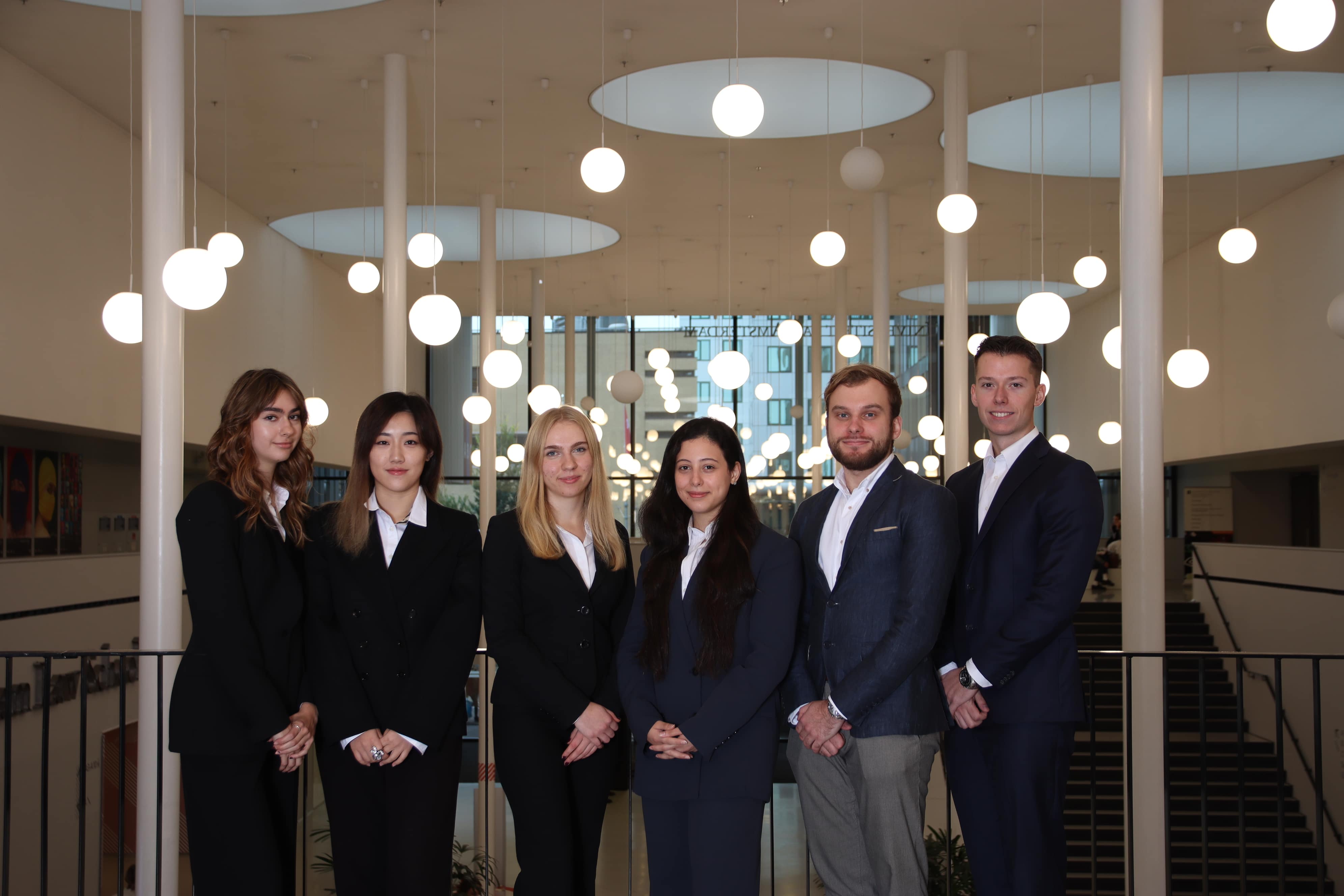 Looking for an opportunity to connect with the Dutch corporate scene? To test your academic skills on real challenges in a well-established organization? All while growing both personally and professionally with fellow inspiring students?
The Sefa Case Club attempts to bridge academic theory and practical exercise. It combines preparing Economics and Business students for international case competitions, as well as organising one ourselves. The managing committee trains its members to solve real-life business cases in groups of ambitious students and present their solutions to a panel of academic staff, consultants and industry professionals. The best members of the Case Club are selected to compete against other world-leading business schools in international case competitions. The Sefa Case Club consists of three coherent committees, namely the executive committee, external case committee, and the Amsterdam International Case Competition (AICC).
Do you dare to challenge conventional business thinking, are you detail-oriented, and can keep a good overview?
The managing committee of the Sefa Case Club oversees both committees. They are in close contact with the Sefa supervisors and all the other important stakeholders from the UvA. As these functions are vital for both the incoming and outgoing competition they will attend their meetings as well.
Are you a strong communicator, interested in professional development and academically strong? 
The managing committee of the Outgoing competitions is responsible for training the Case solvers. They are also responsible for arranging the case competitions that the case solvers will compete in.
Amsterdam International Case Competition  (AICC) committee
Do you have a keen interest in project management and co-creating lifetime experiences for the organization and our international participants?
During an entire week, 12 universities will send their top students to Amsterdam. As the organizing committee of the AICC, it is your task to accommodate, transport and entertain these students, and to make this prestigious case a success in close collaboration with the university. If you are up for a big challenge and a lot of fun, join the AICC committee! The AICC committee delivers an unforgettable and engaging competition experience to competitors by developing and leading a new and highly innovative event schedule and inviting good judges and interesting companies for the cases.
We organise multiple internal case competitions, during which you practice problem-solving skills. Members who demonstrate excellent case-solving skills can be selected to represent the Case Club at international competitions. There will be bi-weekly trainings and internal case competitions.