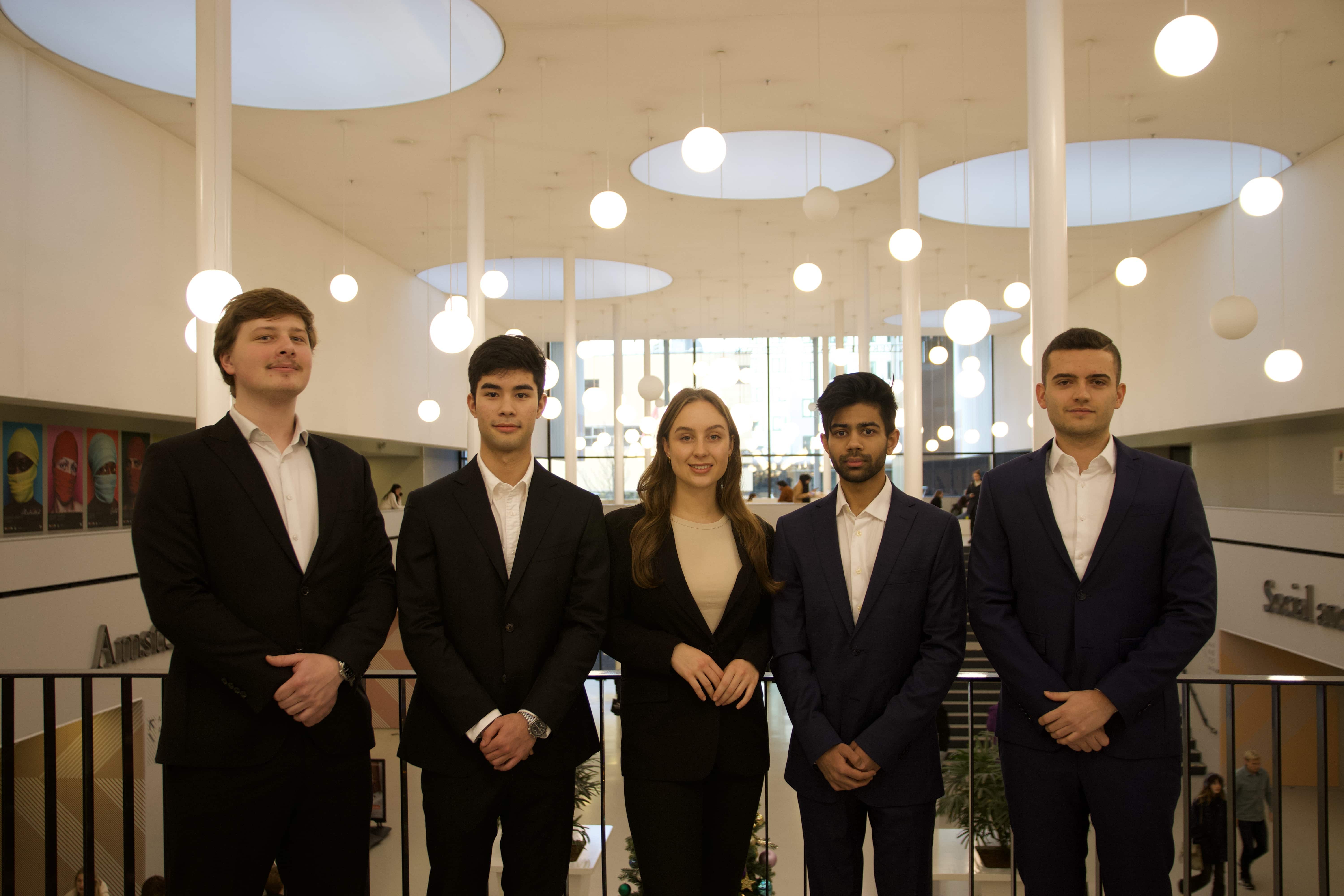 Sefa Investment Days
This year we are organizing the Sefa Investment Day again! The Sefa Investment Day responds to the upcoming trend of investing amongst students. A lot of students want to invest, but hesitate to actually enter the stock market since their lack of experience. The Sefa Investment Day aims to introduce students to the world of investing and encourages you to participate in the stock markets. During the day you have the possibility to work on cases and join workshops. Themes will range from 'how to select a stock' to 'a day in the life of an algorithmic trader'.
The Sefa Investment Day takes place in May. The first edition was really succesfull and many interesting companies joined our event: Rabobank, AFS, NNIP and DEGIRO.
What Can I learn as a committee member?
By participating in the Sefa Investment Day you will work in a team of four ambitious and investing-minded students. It is the perfect way to challenge yourself. Depending on your position you are going to guide your team, acquire companies, create and retain the budget or create attractive promotion materials. You will develop your organizational skills, learn how to deal with deadlines and how to act within a professional business environment.
Information
| | |
| --- | --- |
| Hours per week: | 5 |
| Committee period: | From September to May |
| Size of the committee: | 5 |
| Recruitment period: | September |
| Dutch required: | No |
Committee Positions
As chairman you are responsible for the organization of the Sefa Investment Day. You oversee the committee, you are responsible for the meetings, the planning and the overall functioning of the committee.

Essential skills: Great sense of responsibility, strong communication skills, organisational skills, proactive
As treasurer you are responsible for all the financial aspects of the Sefa Investment Day. You will make a budget and a realization, and you are responsible for all the cash flows within the committee.

Essential skills: eye for detail, organizational skills
As acquisition you will approach potential companies to participate in your event. Before and during the event you maintain the contact with the companies. Besides, you will also have the function of marketing. It is your job to make sure all the students of the Economics and Business faculty know about the Sefa Investment Day and are excited to participate. You will take care of all the offline promotion materials, such as flyers, posters and banners, and all online promotions on social media. You also have some secretary responsibilities including making the weekly minutes.

Essential skills: sales affinity, persuasiveness, perseverance
Current Committee

Borys Ziemianowicz
Chairman

Guy Gershon
Treasurer & Secretary

Janina Schmid
Acquisition


Hussain Muniwala
Acquisition

Isa Turkenburg
Supervisor