Accountancy Tour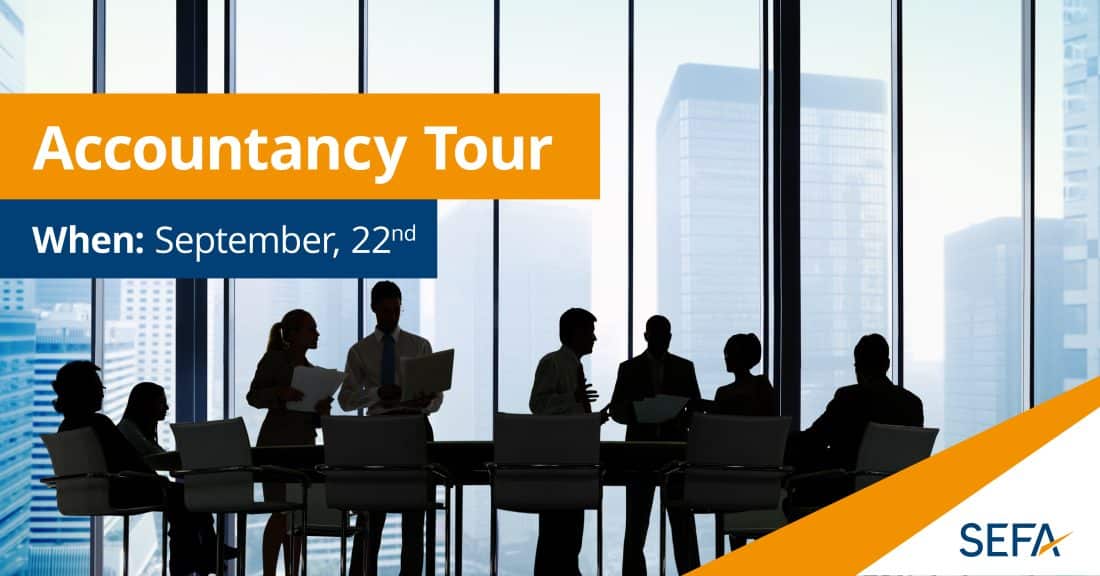 Application Deadline Past!
Join Us at the Accountancy Tour for a Day of Case Solving and Networking
Are you ready to delve into the dynamic world of accountancy and explore the insights offered by the industry's leading giants? Look no further than the upcoming Accountancy Tour.
Get ready to engage with four immersive case studies presented by the "Big Four" accountancy firms – EY, Deloitte, PwC, and KPMG. These interactive sessions will showcase real-world challenges these firms have tackled, giving you a firsthand look at their innovative problem-solving approaches and strategic insights. The Accountancy tour is tailored for students of Masters in Accountancy and Control and 3rd year Bachelor students with specialisation in Accountancy.
Following the morning case studies, you can connect with recruiters and professionals from Deloitte and PwC during the Network Lunch. This is your chance to share your thoughts, seek advice, and build relationships that could potentially shape your future in accountancy.
The afternoon case studies are followed by a network boat cruise with EY and KPMG. Cruise along the waterways of Amsterdam while sipping on refreshing drinks, all while engaging with industry experts and recruiters from the largest accountancy firms. This casual atmosphere provides the perfect setting to expand your professional network and engage in insightful conversations.
Schedule of the event:
10:00 – 12:00 Deloitte & PwC Case Studies
12:30 – 14:00 Deloitte & PwC Network Lunch
14:30 – 16:30 EY & KPMG Case Studies
17:00 – 18:30 EY & KPMG Network Boat Tour
Disclaimer: It is not possible to attend the Network events without having attended the prior Case Study.
if you have any questions regarding this event reach out to career@sefa.nl .
Would you like to be part of our growing Masters community? Apply for the Masters Career Club:
https://sefa.nl/committees/master-career-club/
Interested in attending other career events? Check out Sefa Career Week: