Information Drinks Research Project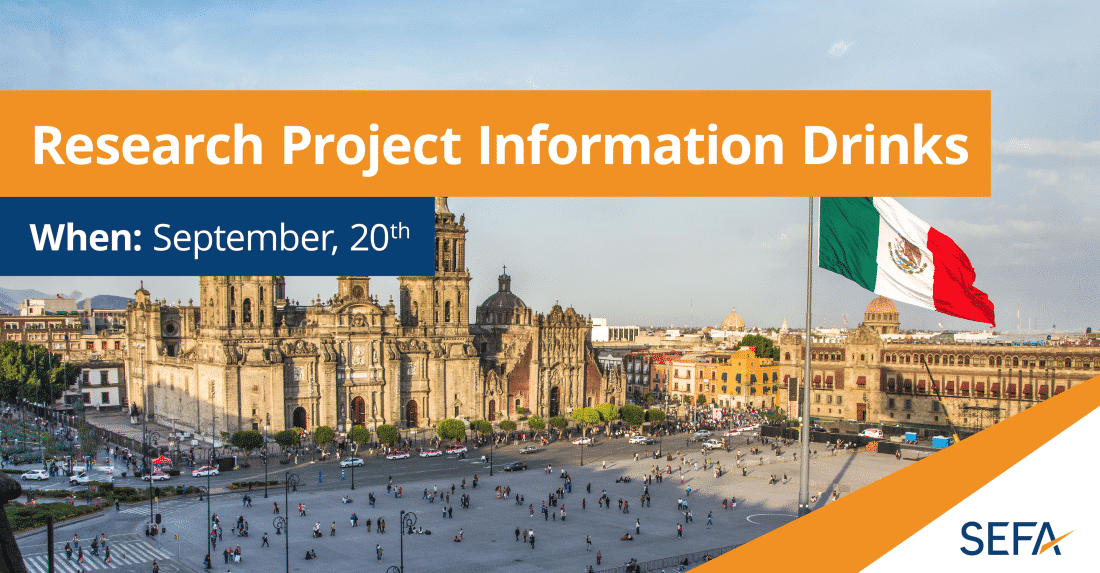 Next year Sefa Research Project goes to: Mexico 
!
Join the information session for the Sefa Research Project. Get to know more about our destination, our plans and what the committee itself entails.
What is the Sefa Research Project?
Sefa Research Project offers tailor-made consulting research to companies with aspirations of exploring new business opportunities in foreign markets and advancing their growth in these markets.
In the summer of 2024, a group of 16 highly motivated students will fly to Mexico for four weeks of field research aligned with the needs of the companies. These companies – 4 in total – are acquired by the students beforehand. When the acquisition is finished, the students carry out desk research in the Netherlands and prepare themselves for field research with both academic and professional support via personalized strategy consultancy training from such companies as Boston Consulting Group, McKinsey & Company, Deloitte, and others. During the trip to Mexico – accommodation, flight tickets, part of consumption and weekend activities costs are covered by Sefa.
What can I learn as a Student Consultant?
As a Student Consultant of the Sefa Research Project, you will learn how to do acquisition, how to conduct a full consultancy project and how to do business in a different culture. You will develop your teamwork skills and get personalized consultancy training from some of the biggest consultants in the Netherlands.
How can I apply?
For this project, the managing committee is currently looking for 12 highly motivated and ambitious students for the position of student consultants. If you feel like you are one of them – apply right away via Sefa website: https://sefa.nl/committees/research-project/. Application deadline: October 6th, 23:59
We are excited to see you on our team!🧡💙 
Sefa Research Project 2023/2024 Managing Committee