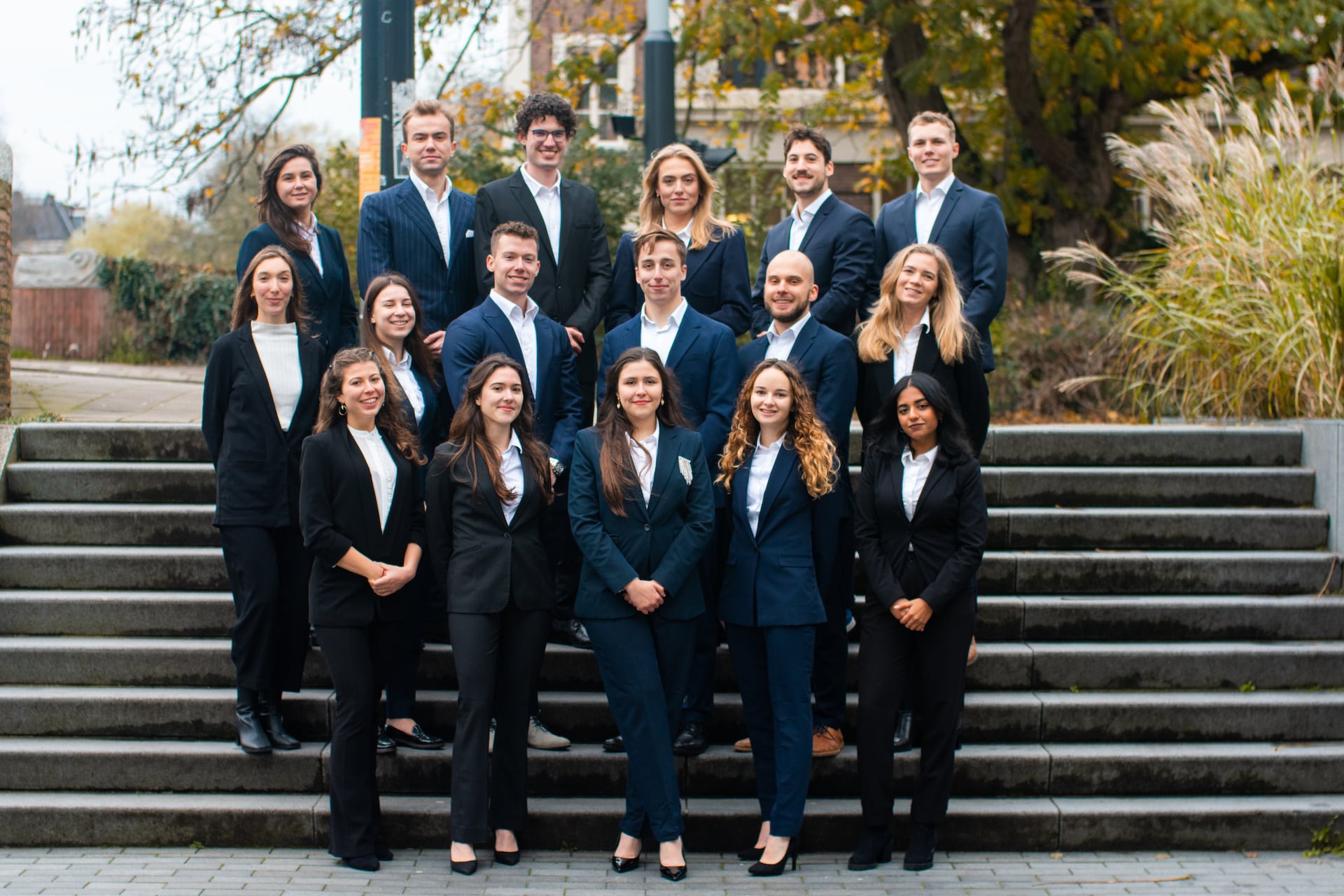 The Sefa Research Project offers students a unique opportunity to engage in an International Consultancy Project abroad. Over the past years, our dedicated teams have successfully operated in diverse countries such as India, Argentina, Indonesia, Malaysia, Brazil, the Philippines, Chile, China, Spain, Portugal, and South Korea. This academic year, we are excited to announce that the Research Project will be venturing into Mexico!
With a team comprising 12 highly motivated Student Consultants and 4 Managing Committee members, our mission is to engage with and acquire four multinational companies based in Mexico. Following the acquisition phase, our teams of four will collaborate to craft tailor-made solutions for each company's specific research challenges. This research process is divided into two phases: desk research conducted in the Netherlands, followed by field research conducted on-site at the company's premises in Mexico.
To support our students throughout this endeavor, we have arranged professional training sessions delivered by renowned companies like Boston Consulting Group (BCG) and Deloitte. Additionally, our students will receive guidance from esteemed professors at UvA throughout the academic year. The committee overseeing this project is under the supervision of two full-time Sefa board members.
The Research Project consists of four consecutive phases:
Phase 1:

Acquisition (November to May): First we have to look for appropriate companies who are interested in the project. We will get in touch with the company and provide them with information. Company visits will follow and after an agreement, we will write a research proposal for them.

Phase 2:

Desk Research (May to July): If the research proposal is approved, the desk research starts. We will gather all necessary information about the company and the destination so that the field research in South Korea can be as efficient and concise as possible.

Phase 3:

Field Research (in July and August): Once in South Korea, we will execute the research for the company. We will work on location 40 hours per week for four weeks to carry out the fieldwork. Meanwhile, we will keep the company informed of significant developments.

Phase 4:

Reporting (September or October): When we are back in the Netherlands, our team will write a report/presentation. This report will be handed over to the company or the presentation will be given.
What can I learn as a Student Consultant?
Currently, the application is open for 3rd year bachelor students and master students! As a Student Consultant of the Sefa Research Project you will learn how to do acquisition, how to conduct a full consultancy project and how to do business in a different culture. You will definitely develop your teamwork skills and get personalized consultancy training from some of the biggest consulting companies in the Netherlands.
We are excited about the upcoming challenges and opportunities in Mexico and look forward to another successful year of the Sefa Research Project.
Information
| | |
| --- | --- |
| Hours per week: | 12 |
| Committee period management: | From May 2023 to October 2024 next year |
| Committe period student consultants: | From October to October next year |
| Size of the committee: | 16 |
| Recruitment period: | September |
| Dutch required: | No |
| ECTS: | 12 |
Committee Positions
As chairman, you are responsible for the Sefa Research Project. You oversee the committee, you are responsible for the meetings, the planning, and the overall functioning of the committee. And you are doing acquisition to convince companies to participate in the project. Essential skills: leadership, proactive, sense of responsibility, strong communication skills
As secretary, you will be making the weekly minutes and keep track of the mail inbox of the committee. Besides this, you are responsible for the planning of the call shifts and you have a key role in the communication with other parties that Research Project cooperates with. Besides, you will be responsible for promoting the Research Project to your fellow students and to companies. Essential skills: creative, punctual, eye for detail, keeping an overview
As treasurer, you are responsible for all the financial aspects of the Research Project. You will make a budget and a realization, and you are responsible for all the cash flows within the committee. And you are doing acquisition to convince companies to participate in the project. Essential skills: accuracy, eye for detail, confidence
As acquisition coordinator, you are responsible for creating the acquisition strategy for the Sefa Research Project. You will create an acquisition plan which you will execute together with the student consultants. And you are doing acquisition to convince companies to participate in the project. Besides, you will organize the training for the Research Project Committee. Essential skills: sales affinity, persuasiveness, perseverance, organized
As a student consultant you are doing acquisition to convince companies to participate in the project. You will be writing research proposals and have company visits. Essential skills: sales affinity, perseverance, consultancy affinity
Current Committee

Veerle Corten
Chairman / Acquisition

Jevgeni Medvedev
Chairman
Yasmine Doyle
Marketing & Secretary


Dorotea Prifti
Supervisor


Adam Hajdu
Student Consultant

Stanislaw La Croix
Student Consultant

Anais Commereuc
Student Consultant

Matyas Volgyi
Student Consultant

Brian van der Werff
Student Consultant

Iris Hulst
Student Consultant

Mathilde Verwaaijen
Student Consultant

Varsha Jayakumar
Student Consultant

Zoe Zeitler
Student Consultant

Sicco van Steenwijk
Student Consultant

Frederik Zorn
Student Consultant