Intreeweek Open Drink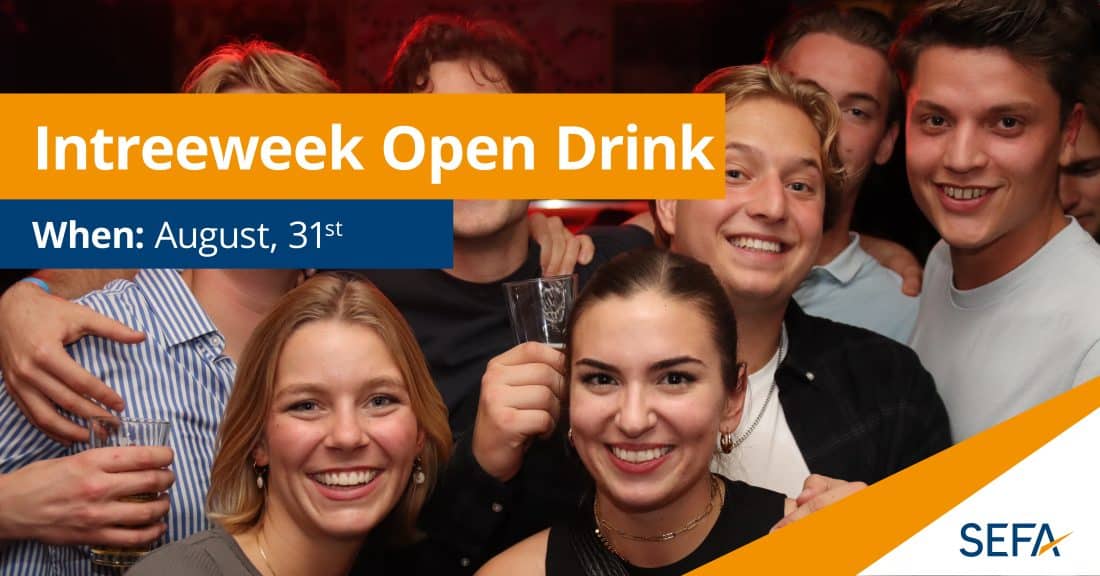 To all upcoming students,
Are you ready to start the most exciting period in your life? Be prepared to join one of the most infamous drinks Sefa organizes for its members. The Intreeweek Open Drink is open to all new students so you can get a taste of student life with Sefa.
Join us at Cafe de Waard on Thursday 31st of August for free! Sign-up and be on time to ensure you do not miss the free drinks!
We hope to see you all there!
For new first years students looking to get to know more about Sefa, don't forget to sign-up for the Sefa Boat Party!
Join here! https://sefa.nl/product/events/agan-boat-tour/