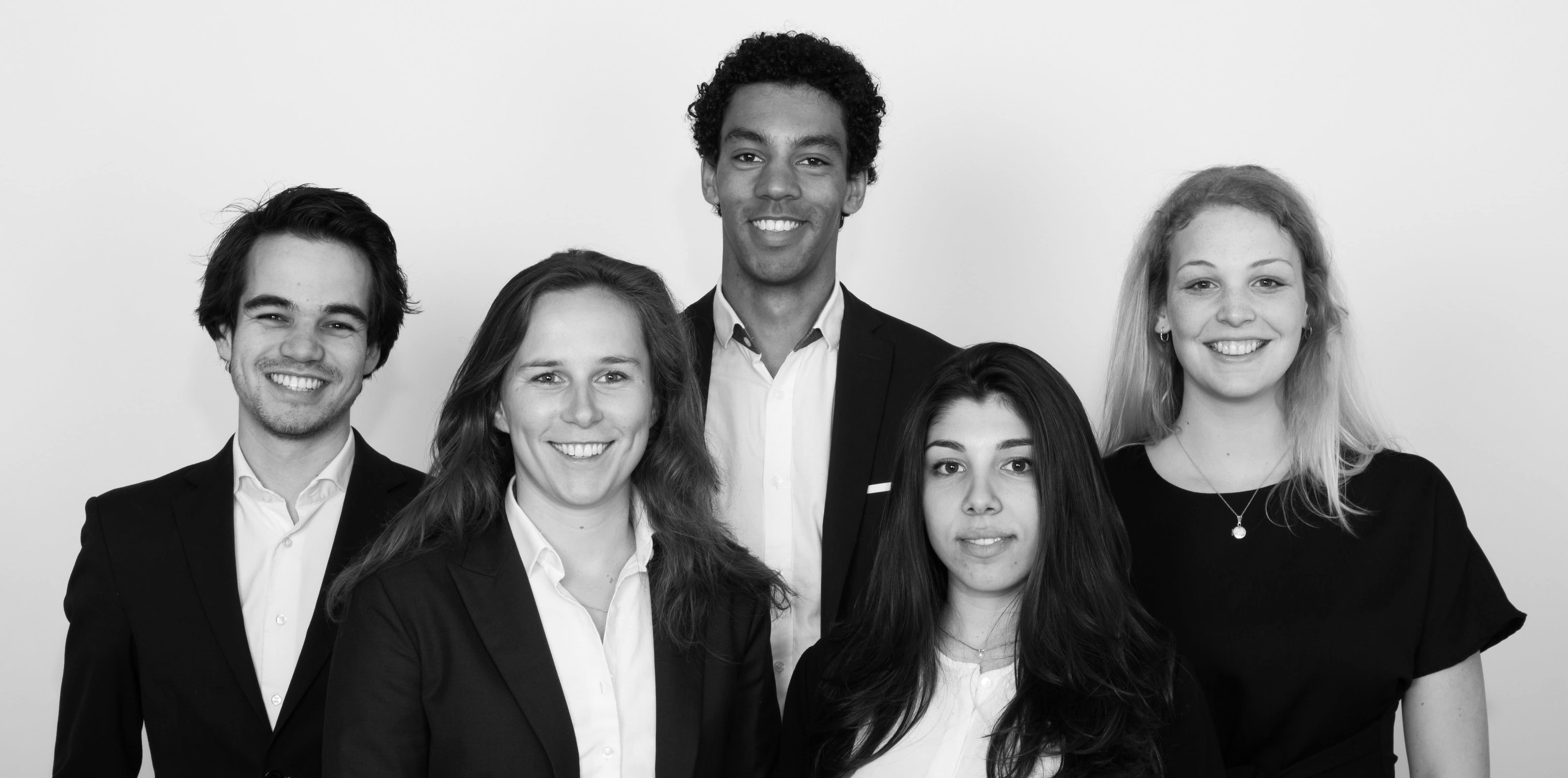 International Development Project
The mission of the International Development Project is to broaden the horizon of students whilst aiding a developing country with specific social-economic issues. The International Development Project works together with social enterprises to tackle issues influencing individuals and communities in developing countries. The project consists of four phases. First of all, you will contact several non-profit organizations to find a suitable project. Secondly, you will use your creativity to raise funds in all kinds of ways. This year, we organized a lottery, a fundraising dinner and the first IDPubcrawl! Thirdly, desk research will be carried out in the Netherlands in the form of expert-talks, interviews with professors and a literature review. Lastly, the International Development Project will travel to the country in question to continue the research. A project-specific consultancy report will be completed after returning to the Netherlands.
We are proud to announce our new partnership with SDSP! This year, we will work on setting up a plastic recycling project with the goal to provide a macro-level strategy to prevent and combat environmental pollution in West Papua. Together with SDSP, we will develop a business plan for establishing a plastic recycling plant. This will include the collection and transportation of the plastic, as well as the processing, and subsequent selling of recycled products. Moreover, we will develop strategies to raise awareness for plastic disposal and recycling, by bringing key actors together and by creating 'waste platforms' in West Papua.
We will keep you updated about the progress of this project on our Facebook page. If you are interested in the project please like this page and stay updated: https://www.facebook.com/IDP2018/
This year's committee
Eline van Oostveen (22) | Chairman
MSc Student in Business Administration | University of Amsterdam
Ever since I can remember, I have been intrigued by exploring foreign countries, cultures and nature. Growing up, I always knew that I would one day find myself in a project that would truly allow me to get to know one of these mystic places, learning from the challenges that third world countries face, while leaving a positive impact in return. During my part-time job at a Dutch NGO, my enthusiasm for philanthropy grew even wider. I learned all about fundraising and the challenges that come with trying to change the world for even the tiniest bit.
My many nights spent at the documentary festival IDFA, together with previous travels, have taught me that there is still a lot to be fixed in this world, but that there are also a lot of exciting opportunities to do so. While I spent my graduation summer doing a volunteering project at an orphanage in Ghana, I learned over the years that development starts with strategy, research and fundraising, rather than with supplying the local junior community of some district in Ghana with free stickers. I am excited to take this opportunity into both hands and feel confident that we can change the world, one project at the time.
Thierry Wong (25) | Treasurer
BSc Student in Economics and Business | University of Amsterdam
As a kid I was never aware how privileged I was to be born and raised in the western world. It was later on, when I started traveling to other countries, that I noticed that the upbringing I had was not so evident.
This committee gives me the amazing opportunity to help people that are less privileged than me and also to learn a ton of stuff along the way by putting my academic skills to the test.
Thierry Belt (22) | Acquisitor
MSc Student Economics and Business Economics | University of Amsterdam
Being born is not a skill. Being born and raised in a well-developed country is not an accomplishment either. It is a privilege. One of the many privileges we, as Western citizens, automatically received seconds after being born. I, aware of this privilege, used this gift to require valuable (academic) skills and insights during my mere existence.
After almost five years of higher education, I want to use these acquired skills to remove (or reduce
at least) these dividing privileges, as it is not the lack of potential that obstructs the people in less-
developed countries; it is the lack of opportunities that prevents them from reaching their potential.
Everybody is different, but everybody deserves equal opportunities. The International Development Project is a perfect opportunity to implement my academic skills in the field and to simultaneously contribute to a cleaner and a better world!
Giulia Chiarelli | Secretary
BSc Economics and Business | University of Amsterdam
During the last few years I had the privilege to visit several developing countries. Among them, I have lived one year in Honduras and I have spent a summer volunteering as an English teacher in Recife, Brazil. What surprised me the most about these countries is how warm and welcoming people are. They are born in a world of deep economic disparities and corrupt politicians. But in spite of that, they keep going and they work hard to provide for their families one day after the other. For this reason, I truly think we have as much to learn from them as they have from us and that is why I chose to join the International Development Project.  I feel privileged to have this chance to get to know a new country and culture, to grow as a person and hopefully to help improve the life of the local community in return. I can't wait to be there and I know that we will make the best of our knowledge and skills to make a significant and long-lasting impact.
Thérèse van Woerkom (24) | Supervisor from the Sefa board
Since I was very young, I had the privileges of traveling around the world. At the age of 12, I had visited every continent in the world. During my gap year I decided to participate in a volunteering project at an elementary school in Tanzania. At that time, it was an amazing project and I thought I was helping the local community. However, I do realise now that those projects do not have a long-lasting impact. Development should be based on research and strategy. I am very excited to participate in the project and to go abroad to make a sustainable impact.
When I look at our team I only see people who are very determined to make all of this happen. It is a diverse, motivated group in which everybody has their own experiences and qualities to make this project a success. I am more than happy to work with them!
What can I learn as a committee member?
By participating in the International Development Project you create a very challenging environment. Depending on your position you are going to guide your team, acquire and negotiate with partners and companies, keep track of all the information flows or create and retain the budget for the International Development Project. You will develop your persuasive and organizational skills, learn how to deal with deadlines and how to act within a professional business environment.
Testimonial
Batuhan Kalyoncu – Chairman International Development Project 2017 in West Papua
"Most people dream of doing something good for the society, some contribute every day or on their weekends and some even use their sabbatical for that. The International Development Project (IDP) gives your the unique opportunity to use your time wisely, at a point of your life at which lack of time and pursuing a career aren't obstacles standing in your way to let the dream become reality.
The IDP gives you the opportunity to experience a whole lifecycle of a project, from partnering with an NGO to work together on challenging problems in a developing country, to raising the necessary funds and doing hands-on research which you will finalize in an extensive report. Being the chairman of this committee didn't only advance my project management, problem solving and organizational abilities, which are highly important skills when you start your career, but more importantly it broadened my horizon and taught me about the way of living and thinking in other parts of the world.
To make this project a success story you need to work really hard and rely on your team members, however, the hard work is absolutely worthwhile. Looking back on this once in a lifetime experience, I am fortunate to keep great memories in my mind and amazing people in my heart."