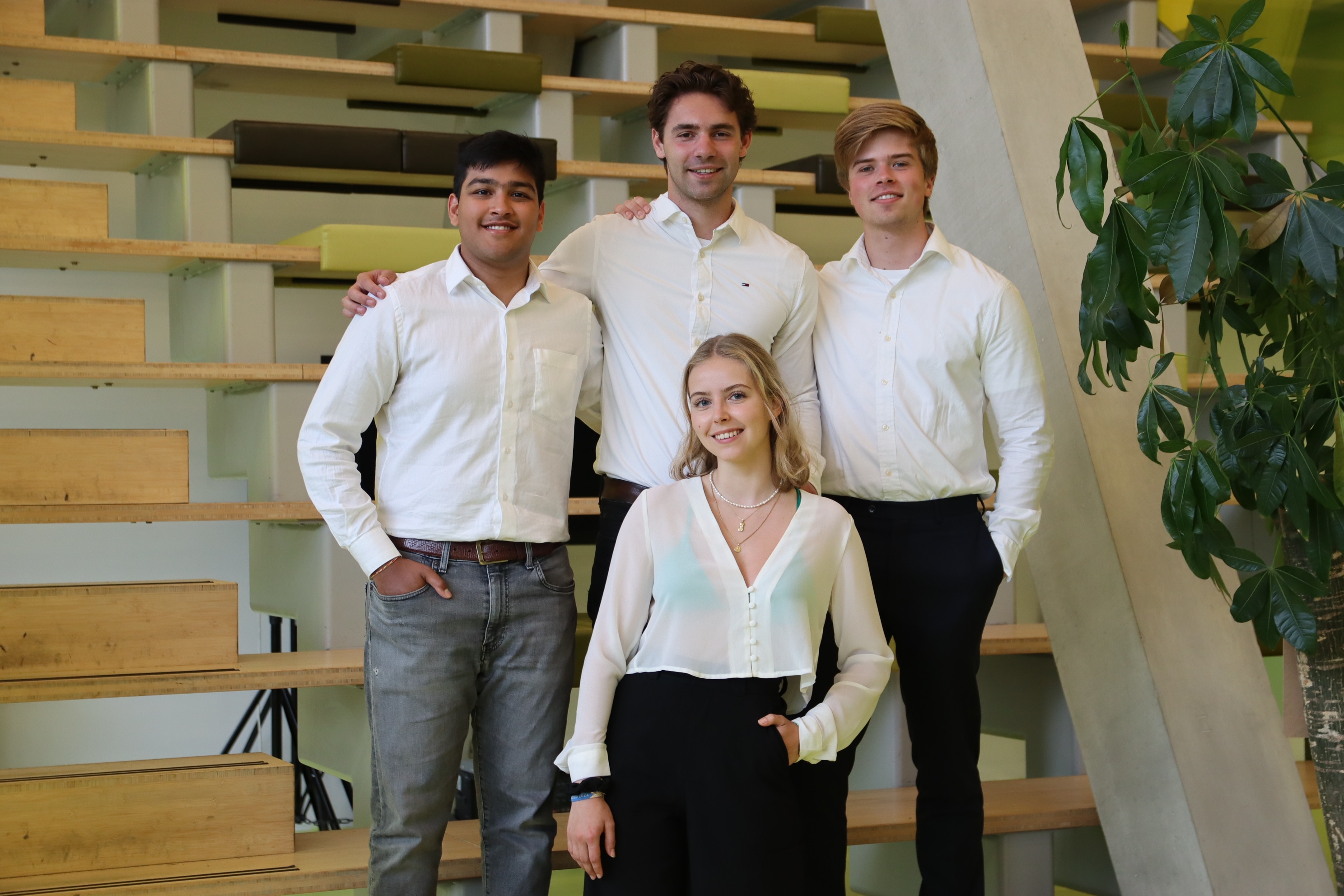 Social Committee I & II
The Social Committee organizes a lot of social activities in order to give all our members the chance to get to know each other. The Social Committees I & II are responsible for the organization of:
Monthly Drinks
The 'Borrelmaand'
Open Parties
New Year's Dinner
Beerpong tournament
.. and much more! The Social Committee(s) ensure that you can join the best parties with your fellow students!
What can I learn as a committee member?
By participating in the Social committee you will develop your organizational skills. You will learn how to organize parties, dinners and activities from start to end, and everything that comes with it. Lastly, you will have a great time with your committee and all the students joining the Social events!
Information
| | |
| --- | --- |
| Hours per week: | 4 |
| Committee period: | from September to February (Social Committee I) or from February to July (Social Committee II) |
| Size of the committee: | 4 |
| Recruitment period: | September |
| Dutch required: | No |
Committee Positions
As chairman you are responsible for the organisation of all the social events during the year. You oversee the committee, you are responsible for the meetings, the planning and the overall functioning of the committee.

Essential skills: leadership, proactive, sense of responsibility, strong communication skills
As a program coordinator of Social I or Social II you help out with planning and organizing social events from start to end. You are responsible for locations, themes, DJs, and much more!

*This position will be filled by a member of the As Good As New committee.

Essential skills: creativity, broad-minded, proactive
Current Committee


Fiona Muller
Program Coordinator

Pieter Suurd
Program Coordinator

Ved Sinha
Program Coordinator

Beau Schellekens
Supervisor