Jelle Turkenburg – Career Champion
Don't follow your dreams; chase them!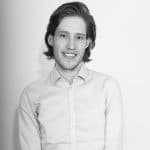 Hi there! My name is Jelle Turkenburg and for this year's student election I am truly passionate to realize improvements to our academic and internship recruiting opportunities so that your career endeavors next to your studies will be of the highest possible quality. I believe that your personal career dreams can become reality! By working closely with faculty management, I will make sure that you can access the diverse tools needed to unlock your unique potential! What does all this mean for you? Specifically, I want to achieve more personalized support for you when choosing to participate in internships. I also want to invite more leadership speakers from diverse industries to inspire your learning. By empowering me with your vote, you can be sure that your career success will come one step closer!
Mackenzie Schmidt – Alumni Networker
Connect today – transform tomorrow!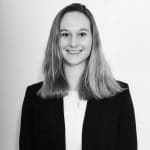 Hi there! My name is Mackenzie, and I am a MSc student here at UvA. Like many of you, I share a passion for learning, community and helping others achieve their personal goals. My vision for UvA is to offer students a collaborative learning environment that balances academic success with extra-curricular and networking opportunities. I will work hard to make sure that both Dutch and International students feel successful in their studies and in their future career prospects in Amsterdam, by introducing additional alumni networking events and on-campus recruitment opportunities.
Viraj Kote – Progress Visionary
"Knowledge is power. Information is liberating. Education is the premise of progress" – Robin Morgan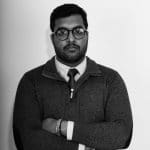 Coming from a background of limited quality education, I want to seize opportunities to make meaningful change for empowering UvA students. We are the future leaders of tomorrow, we must collaborate to create an environment that is not only opportunistic and democratic but also driven toward excellence. To champion excellence together, we must target all parts of the student life that needs improvement: social, career and academic. This looks like better student social integration, more study spaces, online information regarding study choice, and pave a path to success by ensuring career preparedness and networking. Entrusted with your votes, transformation is all that awaits the FEB!
Floris Minks – Change Maker
"Never rest until your good is better, and your better is best!" – Tim Duncan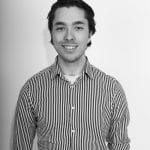 Hello, I'm Floris! I'm in my first year of Business Administration and have already grown to love this faculty. I believe that UvA students deserve the very best this university can offer, which I why I am highly motivated to join this year's faculty-student council. I want to address your most important issues, such as student housing aid, improved online learning resources, and broadening career-focused courses to set you up for success. My goal is to improve the quality of student life, and I will not rest until we have achieved success!
Saachi Samani – Diversity Ambassador
Each person is a new door to a different world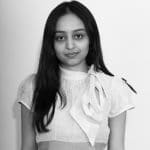 Hi, Saachi here. I'm super excited to represent you all at next year's faculty-student council. I appreciate UvA's openness for giving students a platform to voice their unique interests and pressing issues. If elected, I will reach out to all E&B students, through numerous club meetings and social events to listen to your views on how our social life can be improved so that everyone feels welcome and included. I am aware we all encounter stressful exam conditions, which is why I will work hard to influence policies in our favor by ensuring our pressing concerns are heard at the highest level, for all students.
Serge Kryachkov – Education Enthusiast
In our life's journey, education is our passport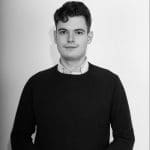 I strongly believe that quality education and opportunities come together. While students should have the whole freedom to participate in the life of the university, our faculty must ensure the quality of online and offline education, wide career opportunities and enriching social scene. We are ready to address the most pressing issues and present progressive initiatives to foster positive change in the academic interested of our students. In anticipation of the coming elections, I look forward to working for you to make FEB great together!
Belle van Zuilen – Collaboration Coach
"Alone we can do so little; together we can do so much" – Helen Keller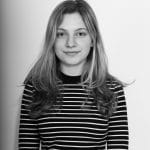 Hi there! My name is Belle and I am running for student council this year to make your next year a success! University is not only the place to improve yourself academically, but it is also a great opportunity to meet new people and expand your social circle. To facilitate this, I envision common areas at UvA where students can relax and come together to exchange new thoughts and ideas to unleash their creativity and innovation. For me, it is important that every student feels comfortable working together and sharing their ideas at the university and I will work hard to make this idea come to life as a member of the student council.