(Thesis) Internships
Why should you do an internship?
An internship is a great way to gain practical experience with the benefit of giving you the full experience of what it's like to work at the respective company. Ranging from 2 months to a full year, there's bound to be an internship that suits your needs. The company will also get to know you; internships are a frequently taken route to a great starter position or traineeship!
 If you are a Msc Business Administration, Msc Finance or MSc Accountancy and Control student, you are able to do an internship worth 15 ECTS, once you have completed 45 ECTS of your programme. It is of course always possible for all Masters programmes to do an extra-curricular internship.
Thesis internship
Do you want to conduct your thesis research in a working business environment?
Then a thesis internship is something you can consider. This allows you to do research for your thesis in the company where you are completing your internship, in an area that the company would like to have researched. Thesis internships allow you time to do work similar to a regular internship, and some time to work on your thesis.
Benefits of an internship:
Explore the world of work;
Apply the theoretical knowledge you were taught during your programme;
Develop professional skills and a working pattern;
The opportunity to demonstrate your skills, improving your chances of a job after your studies;
Build a professional network
Lisanne de Ruiter – Former thesis intern EY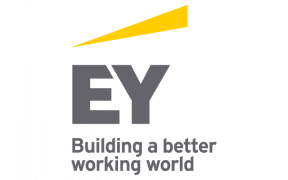 "Writing my thesis using the expertise of colleagues, getting to discover a whole new company, after which I could easily move towards my first "real" job, all while getting paid. My thesis internship at the Enterprise Risk team of EY Amsterdam has been one of the best experiences during my study."

Working Student
Eager to put your academic knowledge into practice while leaving enough room for all aspects of your life? 
Then becoming a working student is the right fit for you. With an average commitment of 12 to 24 hours a week, it allows you to gather relevant experience catered to your specific interests and skills.
Benefits of working student jobs:
Put academic knowledge into practice
Build your CV
Combine academic and professional ambitions
Get paid without delaying your studies
Starter positions & Traineeships
Finished or almost finished with your studies? Then it may be time for you to start looking for starters positions or traineeships.
Traineeships are training programs that are set up to allow you to become a specialist in a certain area or field, and allow you to gain on-the-job specialist knowledge and skill sets.
Benefits of traineeships:
Gain specialist knowledge through hands-on experience

Learn on-the-job

Easy move from studying into full-time work

Fast lane to a great career start
Our vacancy platform also includes stater positions at our partner companies.
When applying for starter positions and traineeships you are often required to complete E-Assessments. If you are a premium Sefa member, you have access to professional E-Assessment training.
Committees
Silver and Gold committees are the perfect way to develop your skills further, in a committee requiring a larger time commitment and greater responsibility. Benefits to joining a committee include:
Personal And Professional development
As an active member, you get the opportunity to develop your social, organisational and professional skills. You will work together with your fellow committee members and organise ambitious and challenging events. Besides that, you will receive personal guidance and exclusive training.
CV Building
A committee gives you the opportunity to distinguish yourself from other students and provides you with a head start at the beginning of your future career. You will be working in a professional and challenging environment and get connected to recruiters from top companies, as we have over 250 company contacts.
Social events
Being active in one of our committees means that you can join social events specifically organised for active members, such as New Year's Dinner, Active Members Weekend, Winter Sport, Gala and many more events during the year.
Martha Gonzales- Campus recruiter Philips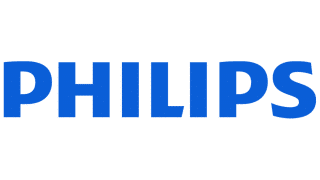 "Being in a committee will support your development because this is business, you need to research, present proposals, contact different vendors and company representatives. With all these tasks, you will be able to grow as a young professional, working on your negotiation and communication skills, but also getting to know how you would approach the business world in the near future."